Motown Rundown – 9/13/2018 – Same Old Lions?
On the fifth episode of the Motown Rundown, Ryan Rabinowitz discusses the 48-17 loss for the Detroit Lions in week one of the NFL season. Rabinowitz breaks down the problem areas for the Lions and recaps what went wrong against the Jets. Is it time to hit the panic button already?
About the Writer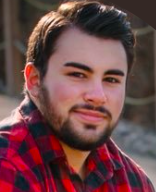 Ryan Rabinowitz, Co-host of the Green & White Report
Ryan is a senior in the Eli Broad College of Business, he co-hosts the Green & White Report and hosts the Motown Rundown podcast. He has also previously covered hockey and baseball for Impact 89FM.