The Chant – 3/13/19 – The Pilot
Hang on for a minute...we're trying to find some more stories you might like.
Podcast: Play in new window | Download
Subscribe: Apple Podcasts | Android | RSS
In the pilot episode of The Chant, co-hosts Hikaru Kudo and Justin LaBelle begin their new voyage dedicated to sports and music news.
Justin kicks things off by discussing the Jonas Brothers reunion and what it means for fans of the band (5:17).
Afterward, Hikaru looks back at MSU men's basketball team's victory over in-state rival Michigan and does an analysis of the five Spartans who were awarded Big Ten conference awards (15:48).
Next, Justin gives his thoughts on the now engaged Jennifer Lopez and Alex Rodriguez (30:55).
Then, Hikaru wraps up the topics by discussing the Detroit Lions free trade pickups thus far (40:07).
Finally, Hikaru gives a takeaway relating to all four topics discussed in the episode (54:23).
Check out Trent Balley's in-depth article on the Detroit Lions free trade action thus far below.
About the Writer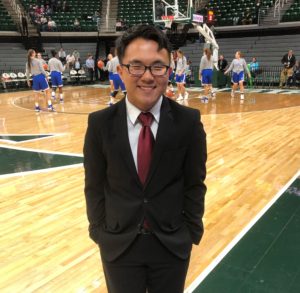 Hikaru Kudo, Sports Broadcast Director
Hikaru Kudo is a sophomore journalism student at Michigan State from Novi, MI. Hikaru is the Sports Broadcast Director and oversees all aspects of play-by-play, live or recorded, for any athletic event Impact may send staff to. He is also the producer of Impact Sports flagship radio show, "The Green & White Report". Hikaru covers soccer, volleyball, men's and women's basketball, and Formula One. Outside of Impact, Hikaru is a staff member at Big Ten Network Student U. In his spare time, Hikaru...