Episode 84: Thank You Seniors
Podcast: Play in new window | Download
Subscribe: Apple Podcasts | RSS
Ryan Rabinowitz, Julian Mitchell, and Ryan Cole co-host a special edition of 'The Green and White Report" as we say farewell to Cole and the seniors. Ian Gilmour talks MSU Soccer as they fall short to Akron in the College Cup (2:35), Andrew Birkle talks MSU Hockey as he says farewell to Impact (14:05), the trio of hosts rank their Top 3 Christmas movies of all time (37:18), and Cole bids farewell to what he considers his "baby". Throughout the show, special guest speakers call in to share their favorite moments with the almost graduated Ryan Cole.
About the Writer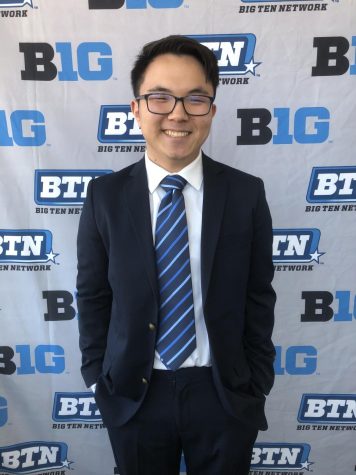 Hikaru Kudo, Sports Broadcast Director
Hikaru Kudo is a sophomore journalism student from Novi, Michigan. Hikaru is the Sports Broadcast Director at Impact 89FM and oversees all aspects of play-by-play, live or recorded, for any athletic event Impact sends staff to. He is also the producer of Impact Sports flagship radio show, The Green & White Report. In addition, he is the co-host of The Chant, an Impact Exclusive featuring sports and music news from the past week. Hikaru covers volleyball, men's and women's basketball, men's and...