Episode 76: Spooky Season
Ryan Rabinowitz and Julian Mitchell exuberantly break down a big win for MSU football with Ryan Collins from State College. Following that, they give a brief preview of MSU basketball. Then, the world-famous 10-in-10 takes you around the world of sports. They close out the show with the beginning of the NBA season and the MLB playoffs.
About the Writer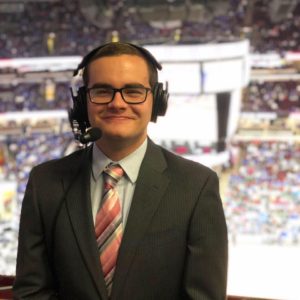 Ryan Cole, Author
Ryan Cole was the Sports Director at Impact 89FM. He was promoted from Assistant Sports Director in December 2016. He graduated with a degree in journalism from Livonia, Michigan. He covered MSU club football in Fall 2015 and was the lead men's basketball reporter for Impact. He co-hosted the MSU men's basketball podcast, Impact Izzone, with Davey Segal. Ryan also interned for Spartan Sports Network.