DJ Spotlight of the Week | Anahita
Do you believe in fate? Anahita, our DJ spotlight of the week, has had some once in a lifetime opportunities. Here at MSU, she is a majoring in Media & Information and Theatre. Some of her favorite artists include Queen and Lana Del Rey. Maybe the stars will align when you tuning into Anahita on Fridays from 12-2pm!
1. What made you decide to join Impact and become a DJ?
The universe brought us together.
2. What has been your best on air experience?
When my best friend called me during my shift
3. How has working at 88.9FM changed your life?
Once, someone in the elevator, who listens to Impact, recognized me by my voice. That was wild!  
4. Who would be your dream co-host?
Nasim Pedrad.
5. What is the best concert experience you have had? Why?
I snuck into a Lana Del Rey concert in Hollywood with my friend.
6. How would you survive on a deserted island?
I'd survive with Wilson the volleyball.
About the Writer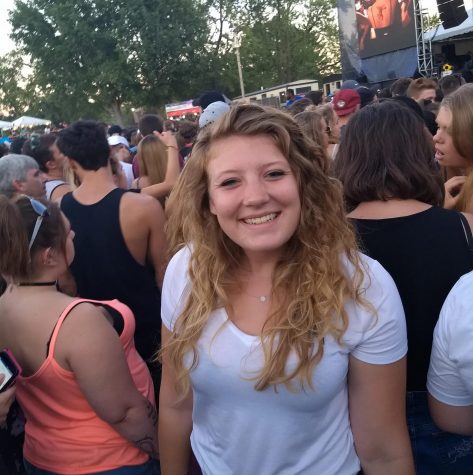 Stephanie Stapert, Website Manager
Stephanie is a senior majoring in Creative Advertising and Public Relations at Michigan State. At WDBM she is the website manager and the host of "The Final Rose". You can find her singing along to any song, running around doing too much work, commenting on every play at any sporting event or encouraging her friends to do something adventurous. Check out what else she can do on her website!