S5E9: Holiday Break
Hang on for a minute...we're trying to find some more stories you might like.
Podcast: Play in new window | Download
Subscribe: Apple Podcasts | Android | RSS
While Ryan Cole is stuck in cold Michigan, Davey Segal is getting his tan on in sunny Miami. The split doesn't mean an end to the Impact Izzone podcast though, as Davey calls in to talk about MSU men's basketball's 11-game winning streak. They give out Christmas and Hanukkah gifts before looking ahead to the rest of the holiday break. We wish you a Happy Holidays from all of us at the Impact!
About the Writer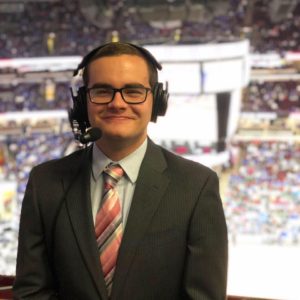 Ryan Cole, Author
Ryan Cole was the Sports Director at Impact 89FM. He was promoted from Assistant Sports Director in December 2016. He graduated with a degree in journalism from Livonia, Michigan. He covered MSU club football in Fall 2015 and was the lead men's basketball reporter for Impact. He co-hosted the MSU men's basketball podcast, Impact Izzone, with Davey Segal. Ryan also interned for Spartan Sports Network.