S5E2: Time for Some Basketball
Hang on for a minute...we're trying to find some more stories you might like.
Podcast: Play in new window | Download
Subscribe: Apple Podcasts | Android | RSS
Ryan Cole and Davey Segal bring you everything you need to know about MSU men's basketball, which is headed into its exhibition season. The guys bring some breaking news and review Michigan State Madness before talking about some game action coming up. And of course, they offer some predictions.
About the Writer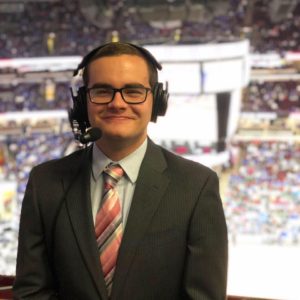 Ryan Cole, Author
Ryan Cole was the Sports Director at Impact 89FM. He was promoted from Assistant Sports Director in December 2016. He graduated with a degree in journalism from Livonia, Michigan. He covered MSU club football in Fall 2015 and was the lead men's basketball reporter for Impact. He co-hosted the MSU men's basketball podcast, Impact Izzone, with Davey Segal. Ryan also interned for Spartan Sports Network.