S4E18: Let's Taco Bout March
Podcast: Play in new window | Download
Subscribe: Apple Podcasts | RSS
There aren't many things in life better than tacos and March Madness. This episode of Impact Izzone brings you both. Listen to Ryan Cole and Davey Segal discuss Michigan State's recent two game winning streak and a certain taco eating contest. They talk about how important the Spartans' win over Wisconsin was and just what made this year's Senior Day so special.
NOTE: This episode was recorded prior to Wednesday's MSU-Illinois game.
About the Writer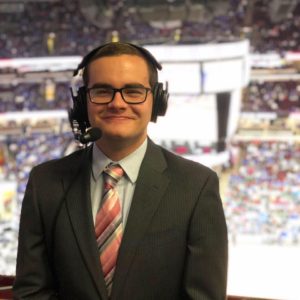 Ryan Cole, Author
Ryan Cole was the Sports Director at Impact 89FM. He was promoted from Assistant Sports Director in December 2016. He graduated with a degree in journalism from Livonia, Michigan. He covered MSU club football in Fall 2015 and was the lead men's basketball reporter for Impact. He co-hosted the MSU men's basketball podcast, Impact Izzone, with Davey Segal. Ryan also interned for Spartan Sports Network.