Over & Under | White Pepper v. The Pod
Yes, the Mozarts of our time — also known as Ween — have up and started their unexpected reunion tour…Kinda.
 Gene and Dean Ween, the two knucklehead heads of Ween, broke off the band in 2012, devastating fans.  Thankfully, this Dark Age didn't last. Just last month Ween announced their reunion and plan to play a handful of shows at Broomfield's 1st Bank Center and music festivals like Bonnaroo, Okeechobee, Leviathan and Lockn.  
With the great period of darkness behind us, I've decided to look at Ween's most overrated album and underrated album — even though their overrated album is still mightier than most bands' masterpieces. And if you haven't listened to Ween before, you should treat yourself to some happiness and partake in the magic.
Overrated: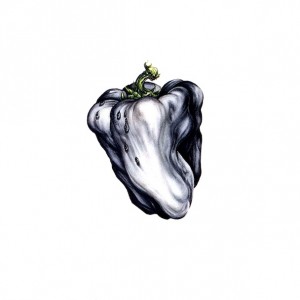 Saying anything bad about Ween is hard as hell.  However, 2000's White Pepper suffers from middle-child syndrome badly, stuck in between two career highlights, The Mollusk and Quebec.  Still it has 4 stars from AllMusic and a clean 8 from Pitchfork, as well as significant attention for a music video by the South Park creators.
 Even though Ween had been on a major label for some years, this effort feels like their most commercial. Their characteristic experimentation is toned down significantly and the sound is cleaner — much more radio friendly. Frankly, the album, as a whole, is broken up between a few highlights and some boring, cheesy jams that sound like a Beach Boys cover band.  It escalates too much between highs and lows, feeling disjointed.  "Exactly Where I'm At," "Bananas and Blow" and "Falling Out" stand out as some of Ween's best pop-writing and compositions.  
However, the album just doesn't stand as tall as their other efforts, falling short of their unique sound.  It's still a treat to hear Ween doing something different with their song ideas and still worth checking out.
Underrated: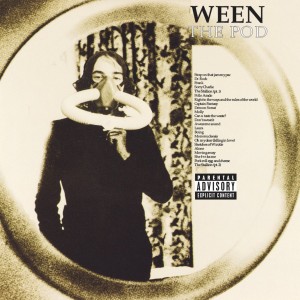 Ween claimed to have written and recorded 91's The Pod while huffing Scotchgard. It's been confirmed that was false, but it still sure as hell sounds like the kind of music two guys who just huffed stain repellent would make, and that is awesome!  
This music is bonkers, hilarious and everything that Ween stands for.  You can literally hear them laughing as they recorded the album.  It's hard not to laugh along when there is a song that is just Ween ordering Mexican food. 
Songs are offbeat, but still manage to be catchy and stay in your head for weeks. The Pod received a bomb from Christgau and without a single, it's been largely forgotten by the general public.  This music is probably the most challenging out of Ween discography.  It's lo-fi, harsh and just plain odd.
But if you like music that doesn't quite fit in any particular genre, if you like to live on the edge, if you like to spend your days huffing the stuff under the sink, then try out this bad boy.