Over & Under | Kanye West
Rapper, producer, fashion designer, short-tempered spitfire and household name, Kanye West must pride himself on changing the trajectory of hip-hop with every full-length album he's released since his debut, The College Dropout, in 2004. From chopping up soul samples and wearing all pink to influencing the ever-prevalent use of autotune in trap, Yeezy may arguably be the most accomplished hip-hop artist of the 2000s, if not all time. With such a rich discography cataloging rap's progression throughout the mid-2000s to today, fans continue to debate daily which Kanye album stands as the best for as long as message boards have been around. However all of that stops today. Impact 89FM has the answer.
Overrated: My Beautiful Dark Twisted Fantasy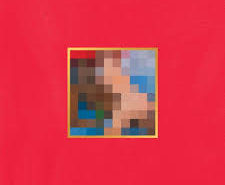 The obvious pick, the favorite child, the Pitchfork top 10. MBDTF has been lauded as one of the best hip-hop projects of all time ever since dropping seven years ago. The tracklist flows like a greatest hits album, featuring musical talents old and young, with every song being equally unskippable and unique. It's no mystery why everyone and their mother seems to point towards MBDTF as Ye's magnum opus — the production is Kanye's best to date., Tthe power behind every track pushes his fantasy world forward at breakneck speed, and his 'world-ender' personality he always perpetuates fits best with songs like "All Of The Lights," triumphantly backing his loud disposition. Well, all of this was true in 2010. Seven years later, it's apparent that MBDTF, while still incredible in its own right, struggles to remain relevant in today's hip-hop environment. As far as influence goes, 808s & Heartbreaks' revolutionary autotune use  easily impacts the average music listener the most. MBDTF barely sounds as game-changing as it used to, almost as if it bookended an era of rap that is widely considered tacky in 2017, and moving forward. Not to knock the album and what it did for its time, but Kanye's best work can't be defined by an album that fights for relevance through throwback playlists and nostalgia Youtube mixes.
Underrated: Graduation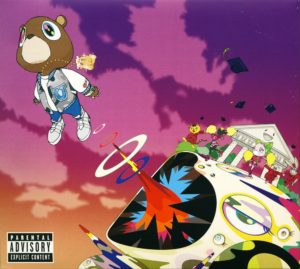 Underrated regarding listenability rather than impact — which still goes to 808s — Graduation easily outperforms the rest of Kanye's discography for his best work to date. Before we go into too much detail, I implore you to grab the aux at your next party and blast "Good Life," just to see how many people still enthusiastically dance and rap along. Don't think about it, just thank me later.
Now, anyway, Graduation. The final installment in the 'school trilogy' that Ye started his rapping career with stands head and shoulders above the rest of his work with its celebratory attitude and timeless features from Lil Wayne and T-Pain. It's a look into Kanye's mind when he was at his happiest, his most successful, his most put-together. Graduation is the bridge between endearing gospel backpacker beats and the glossy paradise that separated Kanye from planet Earth and made him the biggest superstar since Michael Jackson. "Stronger," endures as Kanye's biggest hit, "Can't Tell Me Nothing." spawned a generation of braggadocious, but introspective, rap tracks that weren't afraid to let the emotions fly, and "Flashing Lights," showcases one of the catchiest synth patches in modern music. Kanye's levelheaded nature is so refreshing on this album because at this point his wildest dreams had come true, yet he was still healthy enough to reap the benefits of the rockstar life that seems to afflict him nowadays. For every out-of-touch parent or non-hip-hop fan that hates Kanye because they misunderstand him,  "Everything I Am," deserves to be mandatory listening, before they jump to conclusions about his mental health or self-awareness. In short, Graduation gives the best glimpse into the life of an impossibly talented man as he enjoys his early, well-deserved success. It's easy to forget how far Kanye came and it's hard to tell how far he has to go, but let's all hope that Graduation Kanye West is the Kanye West that we remember in the long run.
Which album do YOU think is Kanye's best? Tweet or Facebook us to let us know what you think!