Asian Music Mondays | Study Date Part 2
Hang on for a minute...we're trying to find some more stories you might like.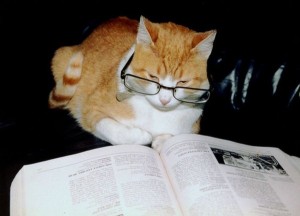 Asian Music Mondays 12/14/2015
This week on Asian Music Mondays, It's time to say goodbye to host Jess. Tune in this week to listen to her favorites for the last two years. Along with our goodbye, Lulu will be playing part 2 of our study session. Open your books to page 88.9fm and tune in from 8pm to 10pm on Impact Radio.
Tonight's playlist:
8PM
Roy Kim – "Thank You" (Korea 2014)
Jay Park – "Know Your Name" (Korea 2012)
페퍼톤스/Peppertones – "Thank You" (Korea, 2014)
BTS – "Run" (Korea 2015)
Broccoli, You Too? – "End" (Korea 2007)
SS501 – "Let Me Be the One" (Korea 2010)
2NE1 – "Baby I Miss you" (Korea 2014)
ONE OK ROCK – "Good Goodbye" (Japan 2015)
TOKIO – "Sorafune" (Korea 2006)
Tohoshinki – "Good-bye for Now" (Japan 2014)
Gary ft. Jung In and MIWOO- "SHIPAPA" (Korea 2015)
Lim Kim – "Awoo" (Korea 2015)
ONE OK ROCK – "Heartache" (Japan 2015)
9PM
张杰 / Jason Zhang – "天下 / World" (China, 2008)
AKB48 – "Beginner" (China, 2011)
杨培安 / Yang Pei-an – "信仰 / Belief" (Korea, 2014)
doa – "英雄 / Hero" (Japan, 2004)
S.H.E – "Super Star" (Taiwan, 2003)
The Solutions – "Do it!" (Korea, 2013)
汪峰 / Wang Feng – "存在 / Exist" (China, 20
Ailee – "보여줄게 / I Will Show you" (Korea, 2012)
GALA – "追梦赤子心 / Chasing Dream" (China, 2011)
徐佳莹 / Lala Tsu – "不安小姐 / Miss Anxiety" (Taiwan, 2014)
五月天 / Mayday – "离开地球表面 / Jump" (Taiwan, 2007)