Asian Music Monday | Autumn Special
Tonight on Asian Music Monday, Lulu and Jess welcome AUTUMN to East Lansing. You can FALL in love with all your favorite Asian music from 8 p.m. – 10 p.m. on Monday.
You'll hear music that reminds you of the beautiful autumn leaves and the gates of winter. You won't want to miss this week of Asian Music Monday on Impact.
[su_spoiler title="Click for 8PM-9PM Playlist" style="simple"]
Christine Fan / 范玮琪 – "Summer and Fall / 一个像夏天一个像秋天" (Taiwan, 2006)
Super Junior M – "The Words from The Wind / 西风的话" (Korea, 2011)
Yisa Yu / 郁可唯 – "Time Boils The Rain / 时间煮雨" (China, 2013)
Begin – "三线の花 / Sanjin Flower" (Japan, 2006)
David Tao / 陶喆 – "Lonely Season / 寂寞的季节" (Taiwan, 2003)
JYJ – "Fallen Leaves / 낙엽" (Korea, 2011)
Allen Su / 苏醒 – "Autumn / 秋天" (China, 2007)
Super Junior KRY – "Hanamizuki / ハナミズキ" (Korea, 2013)
Kyuhyun / 규현 – "Late Fall / 늦가을" (Korea, 2011)
Allen Su / 苏醒 – "Autumn / 秋天" (China, 2007)
Super Junior KRY – "Hanamizuki / ハナミズキ" (Korea, 2013)
Kyuhyun / 규현 – "Late Fall / 늦가을" (Korea, 2011)
Sha Baoliang / 沙宝亮 – Autumn / 秋意浓 (China, 2013)
Jay Chou /周杰伦 – "Maple Leaf /枫" (Taiwan, 2005)
Eason Chan / 陈奕迅- "Magnificent Sunset / 夕阳无限好" (Hong Kong, 2005)
[/su_spoiler]
[su_spoiler title="9PM-10PM Playlist" style="simple"]
Cho PD – "Autumn Breeze" (Korea 2004)
올티 / Olltii ft. Crucial star – "Fallin' (Korea 2015)
Hilcrhyme – "春夏秋冬 / Spring, Summer, Autumn, Winter" (Japan 2009)
Achtung / 악퉁 – "Autumn Leaves" (Korea 2013)
Ares – "영웅 / Hero" (Korea 2015)
MergingMoon – "Crimson Persimmon" (Japan 2013)
°C-ute – "Bye Bye Bye!" (Japan 2009)
James Reid and Nadine Lustre – "Bahala Na / Come What May" (Philippines 2014)
Jelly Christmas – "Christmas Time" (Korea 2010)
[/su_spoiler]
New Asian Music (NAM)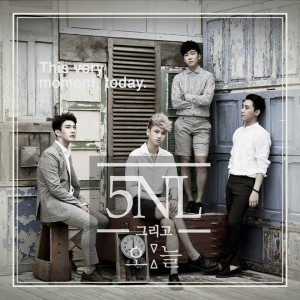 Featured Artist: 오늘 (5NL) / English: Today
Members: 김동균 (Kim Dong Gyun,한켠 (Han Kyun),주련 (Ju Ryun),성철(Sung Chul)
Album: 5NL, 그리고 오늘 / English: And Then Today
Tracks:
5NL – "오늘이야 / Today" (Korea 2015)
5NL – "일초였던 순간 / One Second was the Moment" (Korea 2015)
5NL – "Shining" (Korea 2015)
5NL – "그 자리에 멈춰있어 / I stopped on the Spot" (Korea 2015)