A Pretty Sick New Track | "Self Fulfilling Prophecy" by Pretty Sick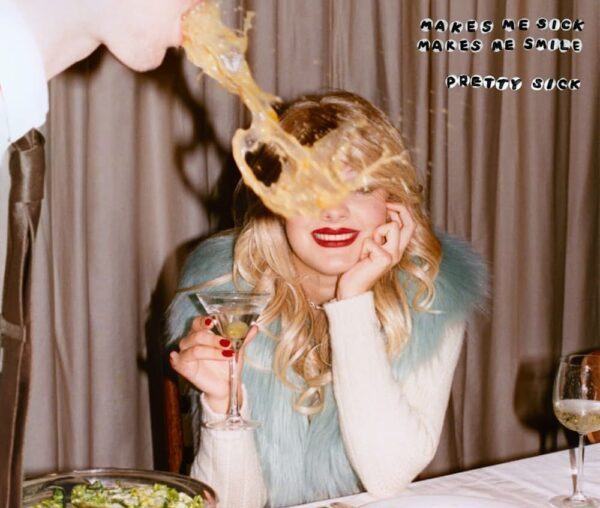 I discovered Pretty Sick a couple years ago as a 16 year old girl. So began my "I'm a woman and I'm angry" phase of my music taste, accompanied by other female rock artists. Through Pretty Sick I developed a love for girl-led alternative rock bands that Pretty Sick takes heavy inspiration from such as Hole and Le Tigre. Naturally, my anger dissipated as did my appreciation for Pretty Sick.
That is, until they popped back in my Spotify recommendations again this summer. The group, led by vocalist and bassist Sabrina Fuentes, are relative newcomers to the music scene. They were signed to the label Dirty Hit in 2020, known for artists such as The 1975. 
Pretty Sick's third album Makes Me Sick Makes Me Smile dropped on Sept. 30 and with it came the tune "Self Fulfilling Prophecy." This track immediately caught my ear. Rather than beginning with roaring drums and screeching guitars, the song eases into itself with a violin and cello introduction. The somber orchestration underscores the heartwrenching theme that the lyrics reveal — longing for your past self. Eventually, drums kick in on top of the bass riff, and the song quickly picks up from there into the usual Pretty Sick sound, before concluding with the same simple bass riff and vocal harmonies, ending on the same melancholic note it began with.
If you're a fan of a depressing lyric or a song that builds on itself, I definitely recommend checking out "Self Fulfilling Prophecy!" If you're a fan of riot grrrl, I'd recommend sticking around for the whole album.