Former MSU goaltender Drew DeRidder transfers to North Dakota
EAST LANSING — Michigan State senior goaltender Drew DeRidder has announced that he will be transferring to North Dakota for his final year of eligibility. DeRidder entered the portal a week after the Spartans were knocked out of the Big Ten hockey tournament. 
The Fenton, Michigan native announced in an Instagram post Saturday afternoon that he was thankful for his time at Michigan State and would be using his final year eligibility, granted by the NCAA due to the COVID-19 pandemic, to get one last shot at a national championship with the University of North Dakota. 
DeRidder started and played in 25 games this season, including the final two games against Michigan in the Big Ten tournament. He averaged a 2.94 GAA with a .918 save percentage this season en route to a 9-15-1 record. DeRidder was a preseason All-Big Ten honorable mention and won Big Ten first and second star of the week accolades this season.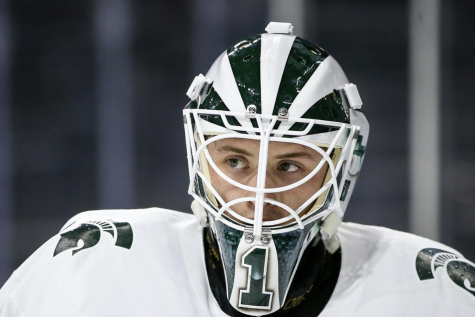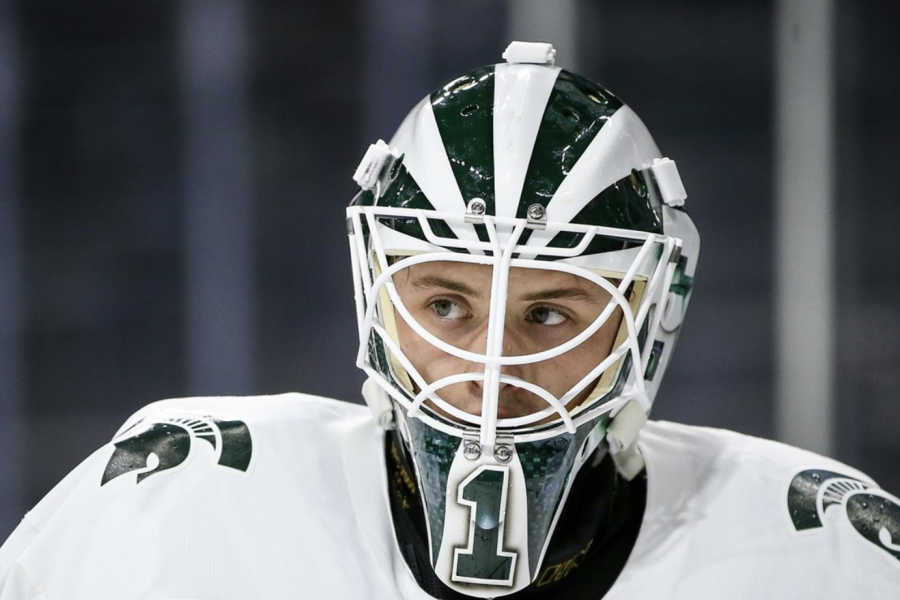 North Dakota was one of five National Collegiate Hockey Conference teams to make the NCAA tournament this season. They received an at-large bid after falling to Western Michigan in the NCHC Frozen Faceoff semifinal. The Fighting Hawks dropped their NCAA tournament opener to Notre Dame in overtime, with the 2-1 loss knocking them out of the tournament. 
In four seasons at MSU, DeRidder finished with a 2.95 GAA and a .916 save percentage. His record at MSU was 16-35-7, and he played over 20 games in his final two seasons as a Spartan. Before MSU, he played in 42 games for the USNTDP U18's and helped the team reach a silver medal at the IIHF U18 World Championship.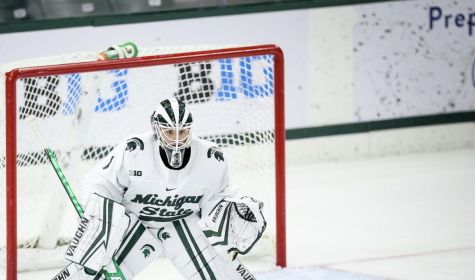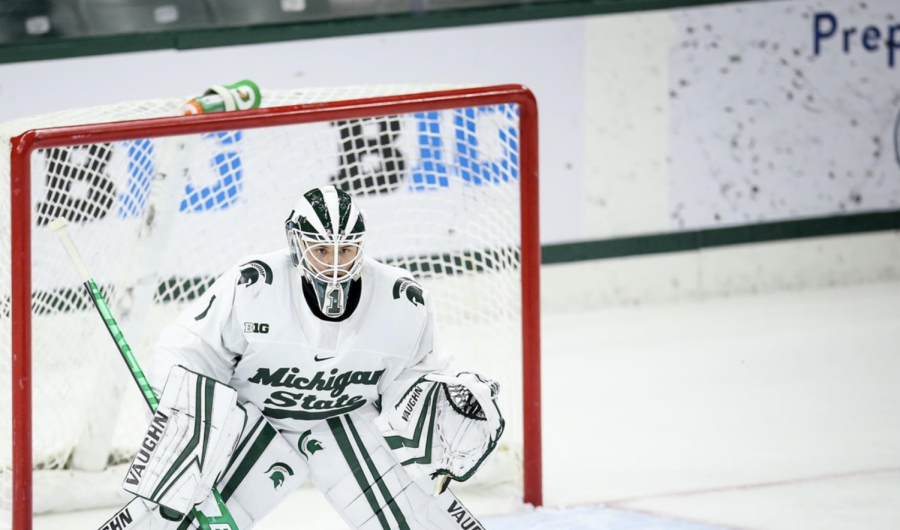 DeRidder will join North Dakota as one of four goalies, with the exit of senior Zach Driscoll. Driscoll transferred to North Dakota after spending three seasons with Bemidji State, where he was an All-WCHA selection in his final two seasons. DeRidder will look to battle with rising sophomore Jakob Hellsten for time in the UND net. 
During a Michigan State season that fizzled out in 2022, DeRidder was one of the bright spots on the team. His final victory at MSU came on senior night when he made 38 saves in a 2-1 victory over Penn State, which broke MSU's 13-game losing streak. 
His final appearance for MSU was short-lived after Michigan chased him just eight minutes into Game 2 of the Big Ten tournament after the Wolverines went up 3-0. Michigan wound up winning 8-0 and is currently in the Regional Finals of the NCAA hockey tournament.