Rowe receives Big Ten Coach of the Year honors, Skyla Schulte named as Big Ten Freshman of the Year
EAST LANSING, Mich— Friday was a good day for Michigan State gymnastics.
Coach Mike Rowe was named as the Big Ten Coach of the Year, and all-around Skyla Schulte received Big Ten Freshman of the Year honors. It is the first time Rowe has ever received conference coach of the year honors and the fifth time in MSU history a coach has been named as the coach of the year.
"I believe Skyla has successfully acclimated to collegiate gymnastics, our changing culture, and her role within our program, and continues to crave more," Rowe said. "All of this has played a significant part in her success, and we are so proud and excited to hear that the Big Ten coaches agree and have voted Skyla as Freshman of the Year."
Rowe led MSU to a 13-4 overall record after a 2021 season that saw the Spartans compete in only two meets. The Spartans also earned a third-place finish in the conference regular season standings and second place in the Big Ten championships on March 12, the best mark ever at the tournament for the Spartans.  In addition, they are currently ranked at No. 12 in the country. Six gymnasts were named as All-Big Ten selections, also a program record.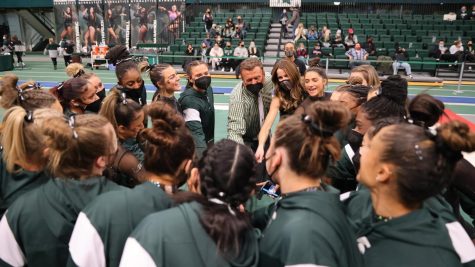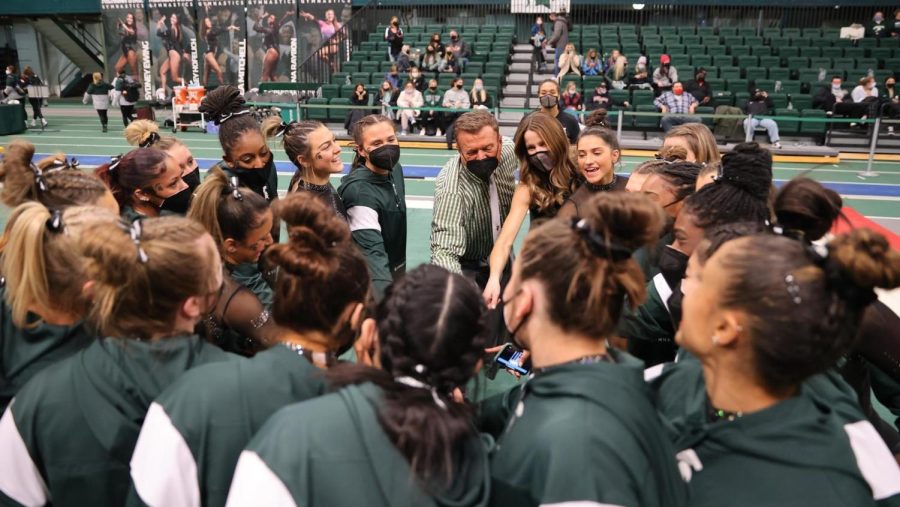 Schulte, meanwhile, is only the third gymnast in program history to receive Big Ten Freshman of the Year honors. She was also named as a first-team All-Big Ten selection on March 15.
Schulte was named as a Big Ten Freshman of the Week five times during the regular season and recorded career-highs of 9.950 on bars, beam and floor, as well as 9.900 on vault. She competed as an all-around in 10 meets this season and registered four all-around titles and a team-high nine individual event crowns. Her career highs were set on March 5 against Western Michigan. She compiled an all-around score of 39.675 against the Broncos, the highest individual mark ever for the Spartans.
Her beam score of 9.950 is the second-highest mark in MSU history, and her bars score of 9.950 is the third-highest mark in program history.