Kenneth Walker III shines in MSU's 38-21 season-opening victory
EVANSTON, ILL. — Friday night was everything the Michigan State football team could have hoped for in its season opener, as it silenced Northwestern in a 38-21 victory at Ryan Field.
Momentum immediately went in the Spartans' favor when transfer running back Kenneth Walker III scored on a 75-yard touchdown on MSU's first possession of the game. 
The junior's dominance was far from over, as he once again scored off of a 3-yard carry with just under eight minutes left in the first quarter. He entered the second quarter with two touchdowns in his Spartan debut.
It was then the No. 2 running back's turn to find the end zone for MSU in the second quarter. Sophomore Jordon Simmons extended the Spartan lead after a 14-yard reception from quarterback Payton Thorne that resulted in MSU's third touchdown of the contest. 
Thorne ended the game with 185 passing yards on 15 completions.
Before the Spartans could head into the locker room with a nearly perfect first-half performance, the Wildcats made it known they had no intention of backing down.
At the end of the second quarter, NU was able to march down the field in attempt to get on the board before intermission. It slowly, but surely, made it to the red zone, and first-year running back Anthony Tyus III punched it in on fourth-and-one. 
MSU led 21-7 at the half.
The third quarter almost felt like deja vu, but this time, in the Wildcats' favor. NU sophomore running back Evan Hull went on a huge 49-yard run to start the Wildcats' first drive of the half. 
NU looked like it was ready to shift the momentum, as it made its way to the Spartan 10-yard line. Fortunately for MSU, safety Xavier Henderson blitzed untouched into the NU backfield, sacking Wildcat QB Hunter Johnson to force a fourth down. NU would end up settling for a 38-yard field goal that resulted in a miss.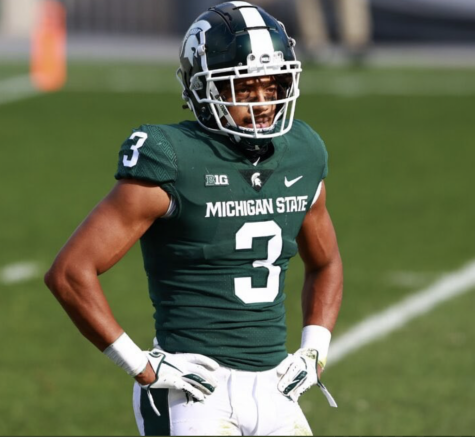 Walker's impressive first-half outing was bound to carry over into the third quarter. The transfer scored his third touchdown of the evening when he dove for the pylon to solidify a 5-yard touchdown run with just over seven minutes to go in the third.
Just as the Spartans seemed to be pulling away with a quarter to go, Wildcat tight end Trey Pugh found the end zone on a 5-yard reception from Johnson. 
Walker displayed his heroic efforts yet again in the fourth quarter at a moment when MSU needed it. On just the second play of the following drive, the running back surged for a 50-yard run into NU territory.
After a few more crucial rushes for Walker, MSU ultimately was held to a 37-yard field goal that kicker Matt Coghlin drained, putting the Spartans up 31-14.
The Wildcats went on to score one more touchdown, but it was Walker who put the finishing touches on the game with his fourth and final touchdown of the night.
Walker rushed for 264 yards and averaged 11.5 yards per carry in Friday's game.
"I give credit to the offensive line," Walker said. "We always get the credit — skill players … but it starts off with our O-line. They did a great job tonight — an excellent job tonight."
MSU will look to carry its strong performance into next week's home opener against Youngstown State.
About the Writer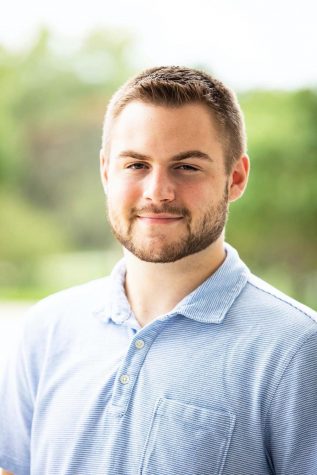 Aidan Champion, Sports Editorial Assistant
Aidan is a senior journalism major who serves as a football beat reporter for Impact 89FM. He has covered wrestling, women's basketball, men's basketball, football and baseball while at Michigan State.