The Sci-Files – 05/09/2021 – Sukhwindar Ajimal – Can Nutrition Predict and Prevent a Heart Attack?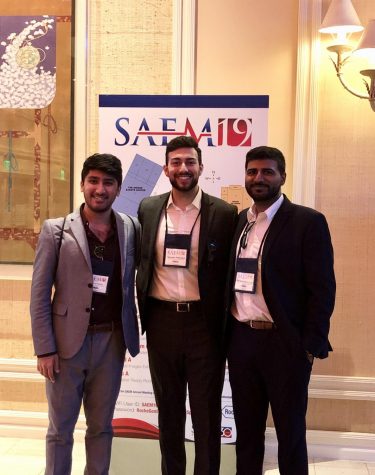 On this week's The Sci-Files, your hosts Chelsie and Danny interview Sukhwindar Ajimal. Heart disease accounts for one of every four deaths in America and heart attacks are a major contributor to this. A heart attack or acute myocardial infarction (AMI) occurs when the blood supply to the heart is cut off. Survivors of a heart attack are usually put on several medications to help improve their heart function, blood pressure, and other metabolic functions. Additionally, they are advised on lifestyle changes they can make (diet, exercise, etc.) to further improve their rehabilitation. Unfortunately, these measures have shown limited effectiveness, especially in urbanized cities such as Detroit. Individuals that suffer from heart attacks in Detroit are more likely to return to the hospital within a 30-day period for a heart-related problem than anywhere else in America.
One aspect in heart attacks that has not been capitalized on therapeutically is focused micronutritional (vitamins, minerals, etc.) management. Previous research in specific vitamins and minerals has shown to be beneficial in promoting the healing of the heart and improving metabolic activity. Sukhwindar's research focuses on breaking down and analyzing the impact micronutrition may have in improving heart recovery after a heart attack. He and his team are attempting to identify relationships between different micronutrients and their role in heart recovery. These relationships can then be used to predict a patient's risk for future heart issues and even provide personalized therapies for them.
After someone has a heart attack, their world is turned upside down. Giving a patient medications to prevent it from happening again is only half of the solution. These patients still need guidance in how to better their lifestyle and diet. Sukhwindar's research is not the end-all-be-all for dietary health. Rather, it is a bridge for patients to improve their nutritional intake with the help of healthcare providers.
If you're interested in talking about your MSU research on the radio or nominating a student, please email Chelsie and Danny at [email protected]. Check The Sci-Files out on Twitter, Facebook, Instagram, LinkedIn, and YouTube!