DJ Spotlight of the Week: Paige
This weeks DJ spotlight is Paige Drob! She is a freshman Elementary Education major and is the new Training Director here at the Impact. You can hear Paige from noon to two o clock on Tuesdays!
What made you join the Impact and become a DJ?
To be brutally honest I saw pitch perfect when I was 13 and decided college radio was my destiny.
Where are you from? 
Armada, Mi (you probably have no idea where that is)
What has been your best on air experience?
I loved getting requests for songs from my friends and family, along with other listeners on my shift. It is so cool to be able to interact with the community while I am live.
What is the best concert experience you've had? Why?
This one's tough- on one hand seeing 5SOS live as a preteen was an ethereal experience that rocked my world. On the other hand the best performance I have ever witnessed was seeing Tyler the Creator at the Masonic Temple. It was so cool being in a smaller venue and he just put on a amazing show.
What's your zodiac sign?
Taurus
How do you think working in radio will affect your future career and life?
As someone who aspires to teach- I think it is important to have diverse experiences. Working with Impact 89FM allows me to learn about many different communities and ideas.
What is your favorite album from 2020?
CALM- 5SOS
If you were on a deserted island, what would you bring and why?
Some really cool sunglasses- I don't think I need to elaborate.
What's a time you've laughed so hard you've cried?
I was watching the live action sonic movie with one of my pals and there was a scene where Eggman lazers the top of sonic and the one dude's truck. It reminded us both of the Dababy "turn into a convertible" meme, but we both laughed too hard at our own joke before we could say
it to each other that it just progressively kept getting funnier.
Current favorite TikTok?
I currently have a 4 month sobriety from TikTok
If you could have dinner with any famous celebrity, alive or dead, who would you pick?
Kurt Cobain
Favorite meme?
Doge is a classic that will never go out of style
Favorite dining hall on campus?
Only 3 have been open since I have been here so probably Brody
Favorite movie or TV show?
Four Weddings on TLC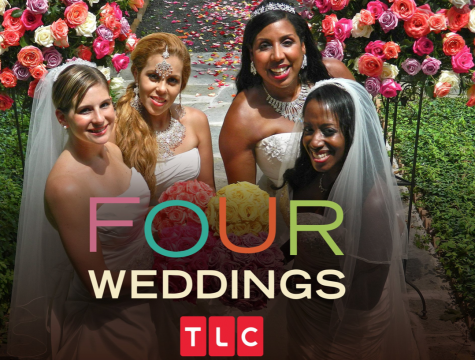 What is a hobby you started because of the COVID-19 pandemic?
Using a fancy planner