A Fickle Paradise | "Kali V2" by Greentea Peng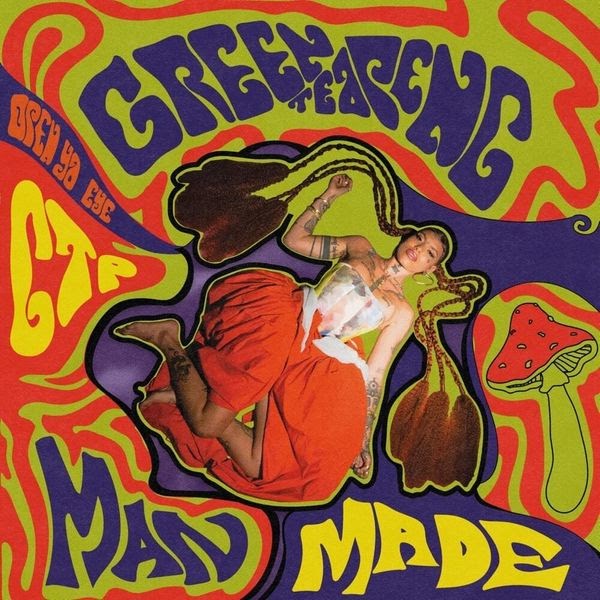 Greentea Peng (Aria Wells) delivers three minutes and five seconds of temporary release in her track "Kali V2," released this past week.
Wells was born in London, and would go on to become a bartender at various bars and nightclubs throughout the city. Wells developed interests in music but abandoned these interests for some time after being bullied. After saving up money from her bartending gigs, Wells travelled to California, Peru and Mexico. While in Mexico, Wells partook in self-help yoga which helped her regain her confidence in music and would eventually join a band called Los Hedonistas. On a trip to Peru, Wells would discover her stage name from a Green Tea Seng box she received; "Seng" would cleverly be changed to "Peng," which is British slang for "cool."
"Kali V2" is critical of the current society we all live in—"a fickle paradise," as Wells angelically sings in the chorus. Wells addresses the decaying of current systems, beliefs, and ideals that are ineffective in supporting the people in which they are intended for. The track is featured on her upcoming debut album, MAN MADE, set to be released on June 4, 2021.  Wells sings frankly in the second verse:
"These days, you gain truths and lose followers/
And trust me, these blessings are workin' just how they should/
And as things try to disguise themselves/
Like false truths, let them go/
Like fake news, you must move through/
Reflect the highest you/
Don't allow yourself to be consumed/
By the fear these man adhere to/
We were put here as equal/
This is our time, no sequel."
    Sonically, one can easily gloss over the heavy lyrics and opt to simply let the calm yet groovy instrumentals take control. "Kali V2" is a perfect addition to your 4/20 playlist (if you have one of course). Wells is no stranger to substances and has several songs that are medicinally charged (so-to-speak), which is obvious in her track titled, "Medicine."
In an interview with Paper Sessions by OCB, Wells states this about her overall sound: 
"It's hard to give yourself a genre, I like psychedelic R&B. I like trip hop. I like it when people say it's (her music) trip hop, but actually, myself, I don't know what the f**k it is. It's just good vibrations, man."
Music can provide fleeting happiness and escapism from the drudges of reality, much like other plants (… I mean things, haha). "Kali V2" embodies this whole-heartedly, and surely can complement the good vibes some of us feel on this day.