Move Towards the Light | "DON'T SHOOT UP THE PARTY" by BROCKHAMPTON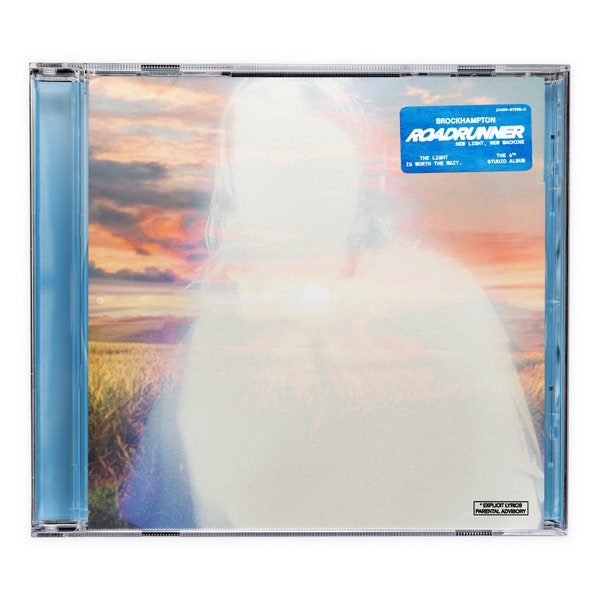 On March 9, 2021, the hip hop boy band BROCKHAMPTON dropped their highly anticipated sixth studio album, ROADRUNNER: NEW LIGHT NEW, MACHINE. The album was preceded by two pretty impressive teaser tracks: "BUZZCUT" and "COUNT ON ME." 
This album was a lot different than I expected, most of the songs had a completely different vibe than the two teasers. I was expecting a high energy album, but many of the songs ended up being slower and more emotional. Upon my first listen, it felt like many of the tracks did not fit together. However, after listening to the album all the way through a few times, things started to come together for me. I enjoy this album more with every listen.
Immediately upon listening to Roadrunner, one track stood out to me as my favorite—"DON'T SHOOT UP THE PARTY." The 90s-esque high-pitched synth pairs consistent drums, and echoed notes create a very unique and addicting sound. In my opinion, this track blends together the new and the old BROCKHAMPTON sound.
The track opens strong with Kevin Abstract's lyrics "All-American self-hatred runs deep"—a sentiment about himself as a gay black man whose insecurities often stem from what is defined as American social/cultural norms. Our society has caused him to hate two major parts of his identity.
Abstract also performs the song's catchy chorus:
"Don't shoot up the party/
Don't shoot up the party, please/
Please don't shoot up the party"
What I find interesting is this chorus feels like something I want to get up and dance to, however, it is a bit dark when you think about it. It is unclear whether this is a statement pleading for the end of police brutality, gang violence, gun violence in general, or all three. 
Band Members Matt Champion, and Joba also make large contributions to this track. Champion chimes in on verse two with some clever wordplay about city closings, journalism and not caring what others think. Joba handles verse three with lyrics about his father's suicide that double as a plea to those thinking about committing gun violence. The song then closes with an outro provided by Abstract and Bearface.
Overall, "Don't Shoot Up The Party" hits all the stops for me—it's thoughtful central theme combines with clever wordplay and a great beat to form a song that I want to both party and cry to.
Some other honorable mentions from this album that I really enjoyed were "BUZZCUT" (feat. Danny Brown), "CHAIN ON" (feat. JPEGMAFIA), "WINDOWS" (feat. SoGone SoFlexy), and "WHAT'S THE OCCASION."