A Ticket to Superstardom | "Broken Bells" by Greta Van Fleet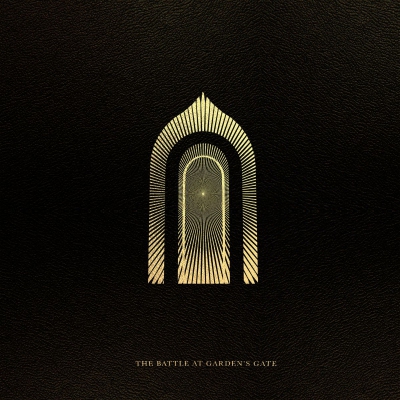 Michigan has given birth to some of the most influential artists over the decades—Stevie Wonder, Madonna and Enimem are cultural-juggernauts in their respective genres. One band, Greta Van Fleet, are already well on their way to becoming a force within the rock and roll scene.
Greta Van Fleet hails from the peculiar town of Frankenmuth, MI, which is only minutes from my hometown. The band was formed in 2012 by the three Kiszka brothers, Josh, Jake and Sam, along with their close friend Danny Wagner. Josh is the lead vocalist, Jake plays guitar, Sam plays the bass and Wagner is the drummer. Together, they have culminated a modern-day take on the hard rock and blues sound of the 70s.
The group's music is akin to Led Zeppelin, most notably due to the singing style of Josh, as well as many instrumental similarities. Robert Plant (the lead vocalist of Led Zep), states in an interview with Australia's Network Ten:
 "There's a band in Detroit (Frankenmuth, actually) called Greta Van Fleet…they are Led Zeppelin-I." Plant then goes on to say that Josh is a "beautiful little singer, he's borrowed it (his singing voice) from someone I know very well!"
The light-hearted comment was a stamp of approval for the band. Josh has commented on how he believes Plant to be "the greatest rock vocalist of all time." It should be mentioned that there still exists some negative discourse on the band within the rock community, with some claiming that their sound is not "original." 
Despite these criticisms, Greta Van Fleet have certainly made a name for themselves rather quickly, winning the Grammy Award for Best Rock Album in 2018 for their second EP, From the Fires.  
One song I have been playing non-stop since its release, "Broken Bells," is nothing short of the power that the group holds. Featuring Josh's signature bold, vintage sounding vocals, the lyrics strike a chord (literally) with listeners:
"I never want to fall asleep/
Within our dreams the weight we sew, we reap/
Though I believe the sun still shines and/
I believe there comes a time/
When out of silence we will sing/
And even broken bells will ring/
Not all the answers are the same/
Yet we still play the game/"
In my mind, these lyrics evoke feelings of disparity and numbness, just before a rush of optimism and power is reclaimed within oneself.  As Josh cries out that "broken bells will ring," the listener is encouraged (empowered even) to remain diligent in order to overcome whatever struggle they might be facing. 
Holistically, the track is a triple-threat—its production is hard-hitting, with an exhilarating electric-guitar solo during the bridge, the lyricism is complex yet digestible, and the delivery of the song is carried effortlessly by Josh. All the components of the track fit perfectly together, as any experienced group should be able to accomplish. 
"Broken Bells," could easily be Greta Van Fleet's one-way ticket to superstardom. The track precedes the release of their highly-anticipated sophomore album, The Battle at Garden's Gate, which is set to be released on April 16, 2021. "Age of Machine," a pounding hard-rock track, is also set to be released along with the album and is a contender for my all time favorite song by this band. It's definitely worth a listen as well. 
As a native Michigander, it's honestly awesome to see this band receive international recognition and praise for their work. Greta Van Fleet is creating solid music for the current generation, and crushing it. Do not underestimate your fellow neighbors, peers or friends. You truly don't know what talent someone could be hiding and waiting to unleash into the world. Encourage others to do the same. Pursue your passion.