Album Review | Revisiting Human After All by Daft Punk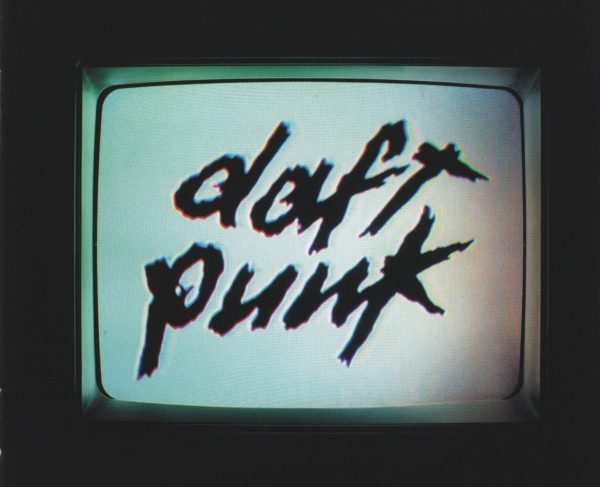 Luke Adams, Host of Terminally Online
February 25, 2021
With Monday's revelation that Daft Punk will no longer remain a band, the book has officially been closed on one of electronic music's most enduring acts. Daft Punk had a relatively tidy output in comparison to many of the similar acts of their era; over 28 years, they released 4 studio albums, two live releases, and a film score for 2010's glossy but shallow Tron: Legacy. Where they lacked in sprawl they made up for in pomp and circumstance. All of their albums felt like cultural resets that had the entire industry's total attention for each release's hype cycle. That is, every release but one.
2005's Human After All was destined to be met with scorn. The album's distorted, scuzzy sounds marked a big shift from the instantly-loveable gloss that made them superstars on Discovery. The fact that it was made in roughly 6 weeks made these feelings even stronger for some people (Random Access Memories would take almost three years and would cost more than a million dollars). The album received a pan by everyone, from small indie outlets like Tiny Mix Tapes to press giants like Billboard. It was deemed too repetitive, too reliant on 80's rock pastiche and too sunken into its techno-dystopic concept to be endearing. Two of the main singles, "Robot Rock" and "Technologic," would become fan favorites down the line, but this was in large part due to the space they'd hold in the legendary Alive 2007 tour two years later. For the most part, popular mythology holds this as their flop era. Now that the dust is beginning to settle, I'm willing to call for a re-evaluation.
The main sonic addition that's touted on this album is the introduction of live instruments—much of the album's edge comes from the assistance of two live guitarists, which led most people to caricaturize this as their "rock era" even to this day. While this is true to some extent, there's also much, much more going on beneath the hood. Many of the analog grooves draw straight from the legacy of krautrock groups like Cluster and, yes, Kraftwerk. The air of synthetic futurism often feels like something straight out of a late-70s Gary Numan song. Meanwhile, the dingy sleaze of "Steam Machine" sounds faintly like Nine Inch Nails' industrial classic "Closer" (a song that was influenced by and adored by Numan himself). The sounds are a lot darker on Human After All, which too many people chalked up to Daft Punk trying to emulate AOR's loudness. The riffs are there, but there are also several entire histories of electronic music coming together that were straight up ignored when it first dropped.
A lot of the accusations of repetitiveness come from the fact that Human After All doesn't always rely on instant catharsis like their previous records did. The second half of "The Prime Time of Your Life" could've easily gone for a more traditional breakdown, but opts instead for a drum-machine beat-switch and a twisted modulation of the hook until the song melts into itself. "Robot Rock" and "Television Rules the Nation" don't have the crescendos of something like "Rollin' and Scratchin'," but the riffs and drum lines are tight enough that they both have a similar intensity. "The Brainwasher" is the nastiest song they ever made—a four-minute bit-crushed death march led by the most abrasive use of Vocoder in a career defined heavily by the instrument's geniality. Human After All isn't just the album of a band wrestling with its own sound, but also their own playbook for writing songs.
The dystopian element is very much the thematic focal point of the album this time around. This was another aspect that rubbed off as cynical to a lot of people upon its release, but feels like a necessary exchange as time goes on. Up until then, Daft Punk's MO had been to try and breathe warmth into a robotic pulse through lush sampling and pure charm. Human After All's themes of mass media, alienation and repressed humanity might've rubbed people the wrong way, thus alienating them from what they usually come to Daft Punk for. My advice for those people would just be to get over it. Only after their departure are we finally taking a toll of how dynamic of a group they were. Though not particularly hellish, this is the kind of change in ethos that we should welcome from more bands of this size.
That's not to say that Human After All is completely devoid of warmth, either. The closer, "Emotion," brings the kind of good-hearted balladry that's shown up at least twice on every album post-Homework. On that note, the second time it appears here is "Make Love," a teasingly-titled midpoint that sustains most of its atmosphere through some welcomed guitar plucking and an ominous piano line. Daft Punk were never truly able to erase these kinds of tendencies after all was said and done. These two songs add the perfect balance to the album, potentially saving it from being crushed by its own weight.
It's long been said that in the world of performances, the DJ plays the crowd. In the timeline of their career, Human After All felt like a DJ throwing on a weird, personal favorite in the middle of a set full of bangers. They'd have everyone back out on the dancefloor when they fully embraced disco on Random Access Memories, becoming the biggest act on earth for a few years. In the long run, Human After All feels like a necessary indulgence for a band that had never been anything less than extremely likeable up until that point. With Daft Punk having exited the business for good, I'm left with the feeling that maybe we don't always know what we have until it finally recedes into the sunset.