Balley: Joshua Langford, the Spartans' unsung MVP
EAST LANSING — Just a week ago, the Michigan State Spartans were written off by most. After a two-game winning streak over Nebraska and Penn State, they followed it up with a 30-point home loss to Iowa and a turnover-riddled road loss to Purdue, dropping to 10-9 on the season. 
Looking at the schedule ahead, with four of their final seven games against AP top-five teams in the nation, things looked even drearier. All the talk in East Lansing was about how coach Tom Izzo and the Spartans were about to miss the NCAA Tournament for the first time since 1997.
And then, things changed. 
The Spartans silenced such talk with an impressive, comeback win over Indiana on the road Saturday, 78-71. Despite Indiana's Trayce Jackson-Davis dropping 34 points, it was MSU's Aaron Henry who looked like the best player on the floor in the final 10 minutes, and Rocket Watts gained his offensive confidence back. The Spartans gave the world a glimpse of that vintage, late-season brand of Michigan State basketball that has been the precedent for more than two decades under Izzo.
Fast forward to Tuesday, and the Spartans welcomed the No. 5 Illinois Fighting Illini into the Breslin Center… and took it right to 'em. After Illinois grabbed an early 5-0 advantage, the Spartans responded with a 10-0 run to take the lead and never gave it back to capture the massive, 81-72 upset victory. The Spartans finally got their signature win, and in true Spartan fashion, it just so happened to come in late February.
By some analyst's standards, the Spartans are back on the tournament bubble. Regardless of where they're at, there's still plenty of work to be done. But what clicked? What turned the tide green and white? One particular player's contributions–both on and off the court–played a monumental role, and that player is fifth-year, 24-year-old swingman Joshua Langford.
"Joshua has become one of our best leaders," Izzo said after the Illinois win. "Every day, he works with Rocket (Watts), he's watching film with him. He's spending time with Aaron (Henry)."
As Izzo points out, it's Langford's leadership that is almost more instrumental in the team's success than his play on the court.
"When Josh got healthier, he just kind of took on that (leadership) role even more so (than in the past)," Izzo said. "In meetings, he's actually called people out. It's so different than the guy I knew for four years. It's beautiful."
That isn't to say Langford hasn't contributed his fair share on the court, however. He's averaging 10.1 points, 3.3 rebounds and 1.8 assists per game. Most games, he's defending the second or third-best player on the opposing team, too. It's no question the Spartans would not be where they are now, with an opportunity to make the NCAA Tournament, without Langford.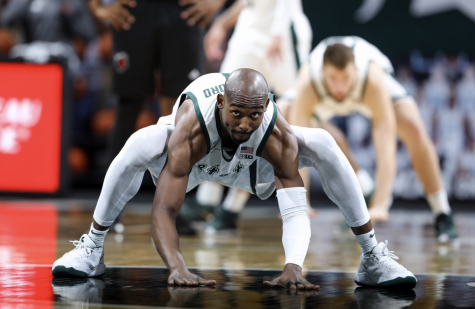 "Right now, I'm just trying to do the best I can for my team and be everything they need me to be," Langford said.
After getting up by as many as 19 points in the second half of the Illinois victory, the Fighting Illini cut the lead to just nine with about five minutes to play. Sensing how much was on the line, and how badly the Spartans needed a resume-building win, Langford walked over to his team's bench during a stoppage in play.
"Get up," Langford beckoned, clapping his hands. "We need everybody!"
That kind of connection and attitude helped propel the Spartans to victory. Those two words, connection and attitude, were two that Langford and Izzo singled out postgame as catalysts for the Spartans' recent success.
"I think we did an unbelievable job of just trying to continue to be locked in and continue to be connected and have a solid attitude," Langford said, "regardless of what we see. We all know that basketball is a game of runs. (There are) ups and (there are) downs. The greatest teams that play the game, they are teams that know how to be steadfast and concrete."
"That was the battle cry for the last two weeks, being connected," Izzo said, adding that Langford was urging his teammates to stay connected in the late-game huddles.
Langford dropped 15 points against Illinois, but possibly exerted more effort on the glass with a whopping 16 rebounds from the guard position. He notched his double-double with a full 16:45 to play in the game. If that isn't exemplifying leadership, I'm not sure what is.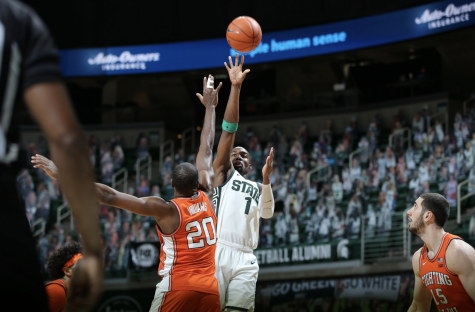 Langford earns an extra feather in his cap when his full timeline at MSU is brought to light. After being an essential part of the team in his freshman and sophomore seasons, starting 35 games as a sophomore, he was sidelined just 13 games into his junior season with a foot injury. He never returned. After gearing up for one last hurrah as a senior, he re-aggravated his foot in camp and was forced to miss his entire senior season.
His positive attitude and faith in God never wavered, but Langford seemed ready to move on from basketball. He was honored on senior day in 2020 after a home victory over Ohio State, alongside Cassius Winston, Kyle Ahrens and Conner George. It seemed like the end.
"Me and his dad almost had to beg for him to come back," Izzo said. "He brings tears to my eyes because I'm one of the few people that knows three-fourths of what he's been through. Not everything, but I know what he's been through. I know how he felt."
Sure enough, Langford ultimately decided to exercise his redshirt option and return to MSU for a final ride. And thus far, the injury bug has subsided (knock on wood).
"At the end of the day, I feel like this is the best place for me," Langford said. "This was the best decision that I could make. With the coaching staff that we have, the way Michigan State's program is set up, I couldn't have made a better decision."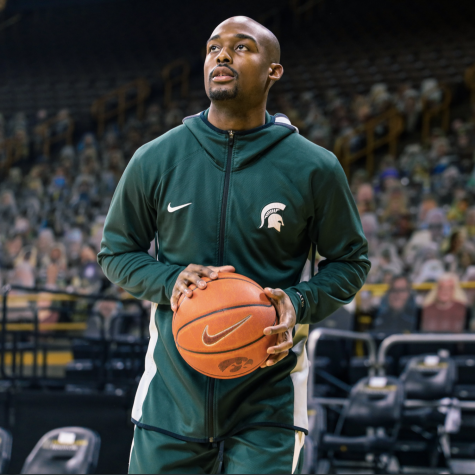 In a season full of unfamiliar territory, both pertaining to COVID-19 and the threat of the Spartans not making the NCAA Tournament, perhaps nobody is more appreciative of Langford's leadership than his coach.
"Give him a lot of credit because nobody's been through more than Josh Langford," Izzo said. "He's done a hell of a job leading this team."
Again, the Spartans have plenty of work yet to do. Either way, Langford's time in East Lansing is coming to an end, but Izzo doesn't believe Langford's basketball career will end when the unsung team MVP leaves MSU.
"Who knows where this is going to take him?" Izzo asked. "But he's a good basketball player and if he can stay healthy, I think he has basketball left in his life."