Previewing Wednesday's matchup between MSU and No. 25 Rutgers
EAST LANSING — The Michigan State women's basketball team is back in action Wednesday afternoon, as it prepares to try and achieve its first victory against a ranked team this season in No. 25 Rutgers.
The Spartans will be entering the matchup coming off a narrow win over Purdue, officially putting themselves above .500 in conference play. Rutgers is just a spot above MSU in the Big Ten standings; it will come into the Breslin Center looking to build on its hot five-game winning streak. The streak consists of a near 30-point demolition against both Illinois and Minnesota, an 18-point win over Purdue and a 16-point conquest of Northwestern and Nebraska.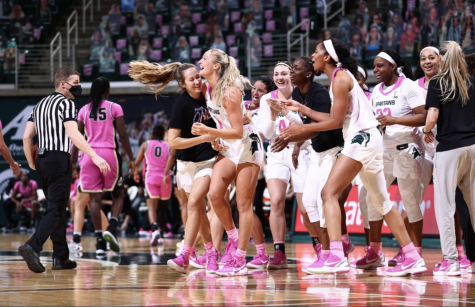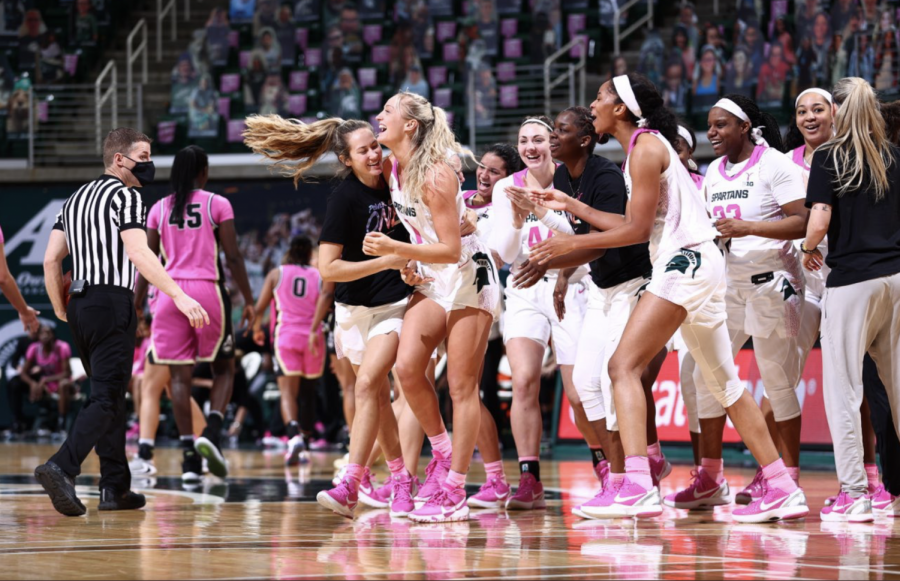 Key Players for MSU:
While the Scarlet Knights have certainly built a better resume throughout February, anything goes at this point in the season, especially as MSU continues to fight for a spot in the NCAA tournament. Here's three players to look for in Wednesday's contest:
1. Nia Clouden
To the surprise of Spartan fans, junior guard Nia Clouden recorded only six points in her team's win over Purdue on Sunday. Clouden was expected to move up on the MSU all-time scoring list, as she needed just nine points to attain top-20 status. Her opportunity to do so will now extend to Wednesday's game.
2. Alisia Smith
Senior forward Alisia Smith recorded a double-double against Purdue, leading the team in scoring with 18 points and grabbing 10 rebounds. She also finished with two blocks and two steals. The Spartans' new addition this season has been on a roll in recent games, and another big performance from her could be just what MSU needs to get over the drought against ranked opponents.
3. Alyza Winston
Sophomore guard Alyza Winston returned to the starting lineup on Sunday and made a significant impact on offense with 16 points and five assists. Winston is one of the team's highest scorers, and she hasn't disappointed as she's reignited her dynamic scoring performances in recent games. If the Spartans hope to earn another victory on Wednesday, Winston will likely have to be the scoring threat she's capable of being. 
What MSU needs to do to secure the win: 
Five of MSU's six losses have come at the hands of ranked opponents. If the dry spell is to end, now would be a fitting time before the Spartans head into the Big Ten tournament. Here's a few things MSU needs to do to overcome the Scarlet Knights: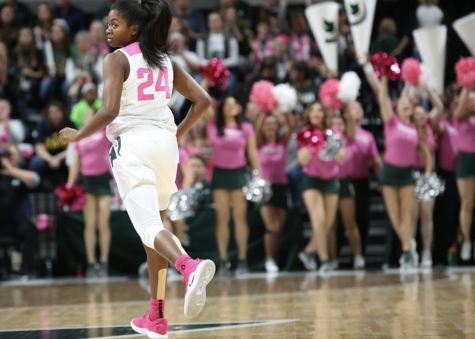 1. Protect the ball
Rutgers is second in the nation in steals per game with an average of 13.7. MSU tends to struggle with turning the ball over, and a season average of 14.2 turnovers per game looks concerning when facing a team like Rutgers. The Spartans will need to be more careful with the ball in this matchup against the Scarlet Knights' potent  defense.
2. Force turnovers
Fortunately for MSU, Rutgers is second in the Big Ten in turnover margin, averaging 13.3 turnovers per game. The Spartans average 8.9 steals per game and are third in the conference in the category. Wednesday's game might just come down to who excels in their respective strengths the most.
3. Limit deep shooting and slow down Rutgers' lethal backcourt combination
The Scarlet Knights shoot 39.2 % from 3-point range, which puts them at third place in the Big Ten for the category. They are also led in scoring by perhaps the best backcourt in the Big Ten, guards Arella Guirantes and Diamond Johnson.  Guirantes averages over 22 points a game, while Johnson averages 18.7 points. Johnson also shoots 53% from 3-point range, one of the best marks in the Big Ten. If Johnson and Guirantes dominate Clouden and Winston, it'll be a long night for the Spartans.
The game tips off at 3 p.m. in East Lansing on Wednesday will be broadcasted on the Big Ten Network.