The Sci-Files – 02/21/2021 – Selin Akgun – Educational Research During a Pandemic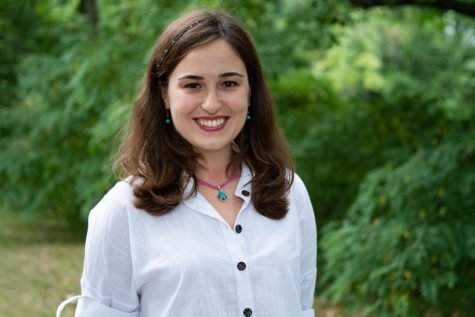 On this week's The Sci-Files, your hosts Chelsie and Danny interview Selin Akgun. Selin is working as a research assistant in the Multiple Literacies in Project-Based Learning (ML-PBL) project at CREATE for STEM Institute. As a part of the ML-PBL team, she works with 3rd-grade elementary school teachers. She supports their teaching practices through professional learning sessions and virtual curriculum materials for 3rd-grade science units. Selin's research focuses on promoting students' science sense-making, achievement, and social and emotional learning. One aspect of her research also raises the question of what counts as learning, and the role of culture, social context, and identity on students' learning process.  Recently, she enjoys reading about the applications of artificial intelligence (AI) in educational settings considering their societal and ethical implications for teachers and students.
If you're interested in talking about your MSU research on the radio or nominating a student, please email Chelsie and Danny at [email protected]. Check The Sci-Files out on Twitter, Facebook, Instagram, LinkedIn and YouTube!