The State – 2/18/21
$2,249,780 to be invested in local businesses over the next year – Hope O'Dell
$2,249,780 to be invested in local businesses over the next year from Capital Area Michigan Works! (CAMW!) and the Michigan Department of Labor and Economic Opportunity. Through the Going PRO Talent Fund, 58 businesses will obtain employee training.
Many small businesses impacted by COVID-19 have been  forced to close around the country.
Teri Sand, business manager for CAMW!, helps businesses through the application process for statewide funds. Sand said this year, for the first time, every business they helped apply for the funds received them.
---
Ingham County showing general improvement in COVID-19 conditions, disparities still exist – Jacob May
Nearly a year has passed since the first case of COVID-19 had appeared in Ingham county and things are finally beginning to look up with a downtrend of both cases and deaths.
Ingham County Health Officer Linda Vail provided an update on the current state of Ingham County in regard to the pandemic on Feb. 17.
Here's what you should know about COVID-19 in Ingham County:
There has been 15,168 total confirmed cases, with 1,276 currently active cases.
Both hospitalizations and deaths have trended downwards since a December peak.
Vaccine allocations have been increasing.
The county's Black population has a 1.35x higher case rate, with a similar rate in the Latinx population. The same holds true for the death rate.
A recent spike in new MSU-related cases has subsided.
---
Script: Kelly Winters
About the Writer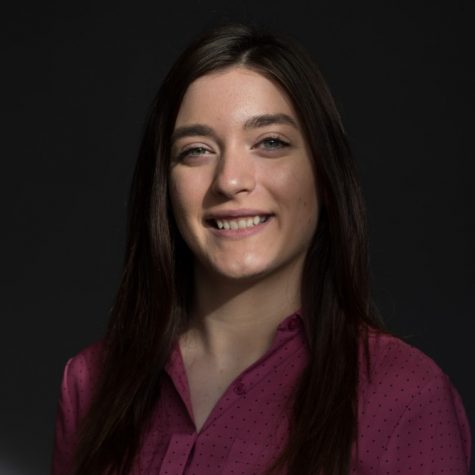 Haley Sinclair, News Editor
Haley is a senior Journalism major studying photojournalism with a concentration in information graphics as well as minor in sociology. As News Editor, Haley oversees content production and editing procedure in addition to filming and editing daily news segments for The State. Alongside the News Director, she helps Impact establish a consistent vision for local news coverage. In this newly created role, she hopes to energize Impact's multimedia storytelling with enterprise news stories surrounding...