MSU Board of Trustees hears pleas to reinstate swimming and diving program at Feb. 12 meeting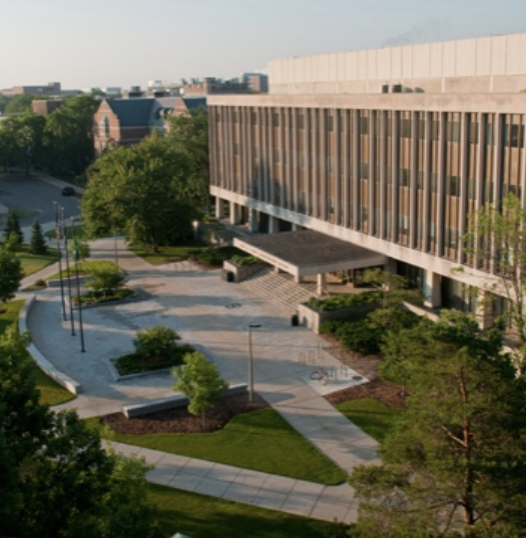 EAST LANSING— Michigan State University president Samuel Stanley and the Board of Trustees met on Feb. 12 via Zoom. Former student-athletes spoke about issues they had with Michigan State, and the board welcomed in a new addition to the MSU police department, while also announcing a large partnership with Henry Ford Health systems.
MSU athletic director Bill Beekman announced on Oct. 22, 2020, that the Spartan swimming and diving program would be cut after the 2020-2021 season. Many former MSU swimmers were angry with this decision, especially after the university announced a 32 million dollar donation to the athletic department from MSU basketball alumni Mat Ishbia. Most of the money will be used for the football and basketball programs, and the decision to cut the swimming and diving program has not been reconsidered.
"I can tell you where to find honor," alumni Robbin Tenglin Makled said, "at 6 a.m. every morning in that pool built in 1959. Your swimmers and divers are a shining example of the best our university has to offer."
Makled was a swimmer at MSU from 1991-1995. She criticized the university for making the decision to cut the program she used to be a part of for financial reasons while simultaneously working on plans to spend millions of dollars on football and basketball. 
Kathy Fish was another voice that spoke in favor of saving the swimming and diving program. Fish graduated from Michigan State in 1979 and was recognized in 2019 as a distinguished alumnus by the College of Engineering. She swam at MSU and is currently a board member of USA Swimming. 
 "Through swimming, I learned discipline, sportsmanship, and resilience," Fish said. 
In response to the concerns of the audience members, Trustee Brianna Scott tried to empathize with Fish, Makled, and others.
"I certainly want you all to know that I take seriously the things that you have said and I empathize with the positions that you all have been placed in," Scott said.
Chrissy Ball, a gymnast at MSU from 1996-2000 and a survivor of sexual assault, spoke at the meeting as well. She talked about her experience with Larry Nassar and revealed that she began mental health treatments during her freshman year of college as a result of abuse."
"The sexual, physical, mental, and emotional abuse I endured at Michigan State placed me literally in the pit of hell," Ball said. 
Ball's latest request for treatment reimbursement was denied within 24 hours with a short email. Ball told the board of trustees that there must be a better way to communicate with the survivors of sexual assault.
 "Who is this healing fund for," Ball said? "Is it really for survivors to heal or is it a PR stunt?"
President Stanley also recently announced a 30-year agreement with Henry Ford health systems. 
"This will foster innovative research, best in class cancer care, and is designed to address needs of underserved communities," Stanley said.
The agreement will seek to help address issues of underserved communities who often go without quality medical care access. It will also seek to help increase diversity within the medical field. 
Lastly, Marlon Lynch was selected to be the next police chief at Michigan State by President Stanley and was approved by the Board of Trustees during the Feb. 12 meeting. Lynch has nearly 25 years of experience and has led police departments at University of Chicago and New York University.
Lynch graduated from Michigan State with a bachelor's degree in criminal justice and will take over as chief of police on April 1. He graduated from Michigan State and began his policing career in the Meridian Township Police Department.