Hello World, Welcome the Wild Girls | "Cherry Bomb" by The Runaways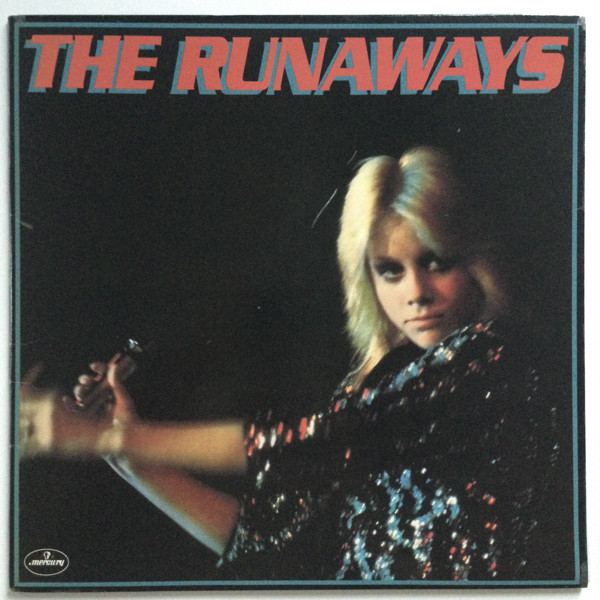 Picture this: it's 1976, and sex, drugs and rock and roll are are the peak of it's time. You're putting rollers in your hair, caking glitter on your eyes, and in the midst of zipping up your platform go-go boots, you first hear that voice: deep, sensual, edgy, and most importantly—a woman. Not your run of the mill Linda Ronstandt or Mama Cass voice, but one that could command a seat next to the greats, the kings of rock and roll. You reach the end of the song when the DJ announces that you were just listening to "Cherry Bomb," by the Runaways, an entirely female band. With the rollers falling out and the glitter flaking off, you sit with a sense of relief that finally, finally, women are taking back a genre that would be nowhere without them. 
In this week's Throwback Thursday, we're focusing on "Cherry Bomb" by The Runaways. The Runaways were a group put together by its now infamous guitarist, Joan Jett. Its members consisted of Cherie Currie on vocals, Jackie Fox on bass, Sandy West on drums, Lita Ford on lead guitar ("Close My Eyes Forever," anybody?) and Joan Jett on the other lead guitar. While they were not the first all-female band, they are arguably one of the most well known. 
The Runaways caught the attention of the public by one, being women, and two, singing about sex. Those two things combined detonated a bomb (pun intended) that blew up and confronted society's double standards for cis-het men and women. Their provocative nature is evident within "Cherry Bomb," a song symbolic for teenage girl rebellion:
"Hey, street boy, want some style?
Your dead end dreams don't make you smile
I'll give you something to live for
Have you and grab you until you're sore!" 
A heavy riff accompanies a steady drum beat throughout the song, leading to a shredding solo by Ford. An accompaniment of moans echo in the background of the solo, really embracing the idea that rock and roll doesn't come from your brain, it comes from your crotch (so eloquently put by Daniel in the hit show Freaks and Geeks). All of this, in combination with each "ch-ch-ch-ch-CHERRY BOMB," creates the perfect fusion to kick off an uprising of new and powerful teenage girls. 
The song has been re-done by Jett and her band live a multitude of times, and even Miley Cyrus covered it pre-"Plastic Hearts" and post- "Can't Be Tamed." It has stuck around for good reason. No matter if you're in 1976 or 2021, the idea of young women fearlessly proclaiming who they are and what they want still remains controversial. So, it's no wonder that shouting, "Hello world, I'm your wild girl!" continues to feel extremely powerful and inspiring to those who choose to smash in the face of a patriarchal society every single day. 
To all the cherry bombs out there: get down ladies, you've got nothing to lose!