Former MSU walk-on Mat Ishbia donates $32 million to MSU Athletics
Manit Patel, General Assignment Reporter
February 4, 2021
EAST LANSING— Former Spartan Basketball walk-on Mat Ishbia made a life-changing decision, as he decided to donate $32 million to the MSU athletic department, the largest private donation in history of Michigan State.
 "On behalf of the university, we are deeply grateful to Mat and his generosity and significant commitment to a place that clearly had a strong impact on his life," MSU President Samuel L. Stanley Jr. said.  "This is the testimony of being a Spartan – of hard work and giving back to help all Spartans also have a transformational experience at our institution." 
For Ishbia, it was all about family, and giving back to the university that gave so much to him. A 2003 graduate of the Eli Broad College of Business and four-year member of the Spartan men's basketball team, he made the commitment in honor of his parents, his teammates and men's basketball coach Tom Izzo. 
"This donation is not about me, this is to give credit to and thank coach Tom Izzo, the business school and Michigan State University for the incredible impact they have had on my life," Ishbia said. 
"From the first day he joined our basketball team and in the years following, I've watched Mat continue to make an impact for the betterment of others, taking the lessons he learned at Michigan State and instilling them in his company," Izzo said.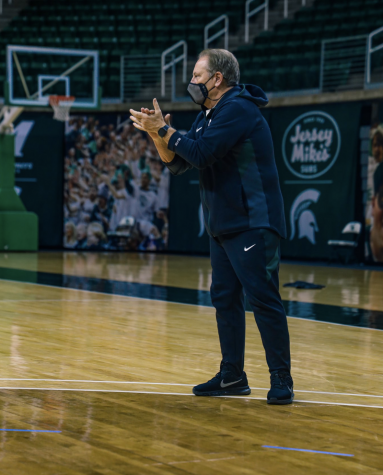 "Every day, as a member of the team, Mat wanted to improve himself and others around him, knowing that on every successful team, just as in business, everyone has a part to play. He has never relented that attitude. This gift speaks volumes to Mat's character and the way he runs his business today; always focusing on creating a family atmosphere and being there for one another. His generosity will benefit the Spartan family for years to come, enriching the lives of so many Spartans well beyond their time at Michigan State."
Ishbia was a member of the 2000 National Championship team that was led by All-American guard Mateen Cleaves. He was on the men's basketball team from 1998-2002 where he was a three-time letter winner, a three-time Academic All-Big Ten honoree and a member of three straight Big Ten Championship from 1999-2001, two Final Four teams, as well as a student assistant coach from 2002-03. 
Of the $32 million donated, $2 million will go towards the Men's Basketball Excellence Fund to be used at the discretion of the head coach to support the program. $20 million will be football-focused, providing resources to construct an expansion of the Skandalaris Football Center to include improving the football auditorium, expanding the weight room and creating new player lockers, informal meeting spaces, and recovery pods consistent with the country's best programs, as well as a state-of-the-art dining and nutrition area to give head football coach Mel Tucker resources to compete for championships. 
"Facilities show a commitment to excellence," Tucker said. "Mat's gift will make a profound impact on our program and is a statement that Michigan State is relentless about excellence, both on and off the field, in our pursuit of championships. Thanks to Mtt's generosity and vision, we will have a state-of-the-art football facility that will be among the best in the nation. I'm honored to be the head coach in a building named after Tom Izzo. Having his name permanently associated with our program will be a living testament to his values of grit, toughness and passion, which is what this Spartan program is all about. I couldn't be more excited for our program right now."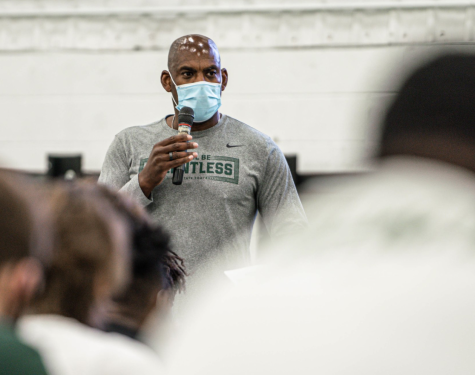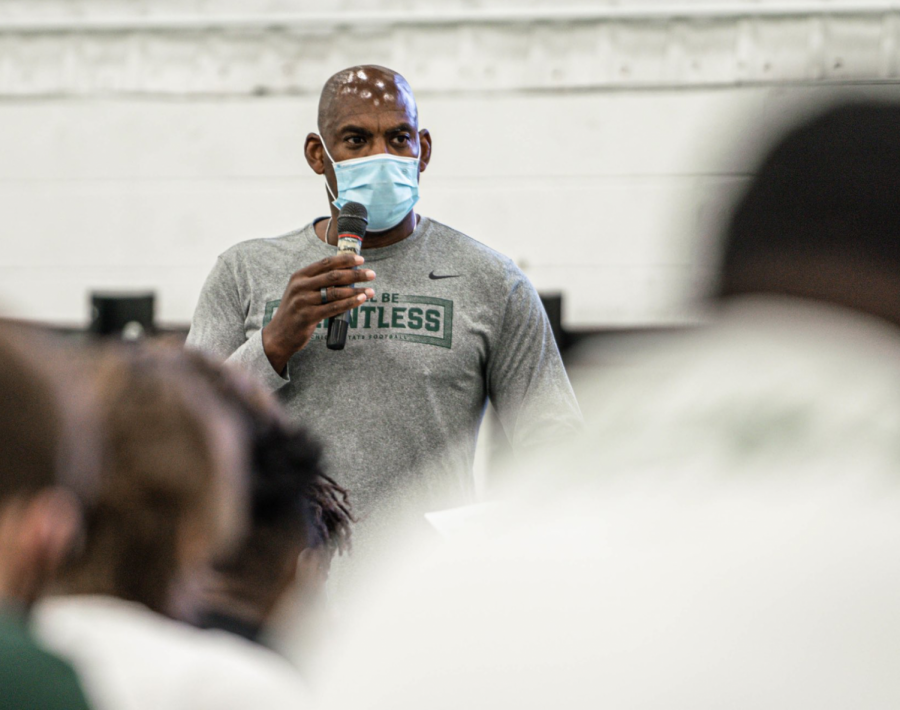 In addition to the donations to the football and basketball programs, $2 million will be donated to the Spartan for Life Fund for current and future alumni. 
In return for his generous donation, Ishbia only asked for two things. While the requests are still pending the MSU Board of Trustee approval, Ishbia requested that the expansion of the Skandalaris Football Center and the Jack Breslin Student Events Center's basketball court be named in honor of Tom Izzoand the southwest entrance of the Breslin Center and a display case inside be named in honor of Jeffrey and Joanne Ishbia. 
"Mat is a brother to me and the Ishbia's are family, so Mat does not need me to heap credit or praise upon him. That is not who he is or what he seeks," said MSU Trustee Emeritus Brian Mosallam. "His refusal to name anything after himself speaks to his humility and character. It is a testament to his upbringing and the values instilled in him by his parents, Mr. and Mrs. Ishbia and speaks volumes about the way he was raised. Mat loves his parents, Coach Izzo and Michigan State University and finally felt the right leadership was in place to carry out his vision. Mat will single handedly change the trajectory of MSU athletics and will impact thousands of Spartans' lives forever. No other Spartan can claim this. Mat Ishbia is the greatest Spartan ever."