Fresh sounds from Central Texas | A talk about 2020 with Tony Tone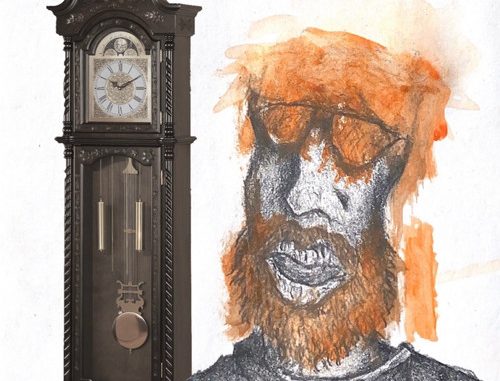 "Must be tough living your life according to a couple scraps of paper." 
This line, from a tense moment in Texas rapper Tony Tone's favorite movie Memento, perfectly indicates the intensity and grit that permeates his own raps and the smoke his flows seem to sift through on every verse. 
On the heels of a relentless year of releases made up of around 40 songs, I caught up with him and asked him about his work and some of what makes it so exciting. 
The 23-year-old artist got to be extremely busy in the creative "blessing in disguise" that being in quarantine gave him. Following his involvement with the rap group PNTHN and features with a number of artists (including with the equally exciting Dallas indie-pop group Luna Luna), 2020 marked some of his first couple ventures into solo recordings. And what an exciting trip it's been. Over several projects, he's quickly established himself as a unique voice in Texas rap, informed by but also separate from the sound of Houston-area artists like Travis Scott, Megan thee Stallion and Don Toliver. 
Tony's adept at quickly shifting his sound across an array of moods and emotions. His flows morph from sincere and melancholic on projects like the impressive heal, to the calculated tenacity of recently released its been a long week. However, one thing that remains consistent is how grounded it is to a specific Texas sound. Whether it be the state parks he's recording promos in or the local restaurant name-drops he's giving, it's showing.  
its been a long week

tony tone x @Roper_Williams

4 song ep

december 2020 pic.twitter.com/Bq4w78Z4ch

— tony tone (@uhhhtonytone) November 23, 2020
Despite growing up around the Dallas area, he said, "My Life didn't really start till I moved here," referring to  the central Texas area. He added, "I see deer in my front lawn, you don't get that anywhere else," over zoom a couple weeks ago. The humidity outside seeps into tracks like "HIGH NOON," too. He remarked,  "I was rapping driving in 100 degree weather on I-35 just sweatin'." Self-described on bandcamp as "10th Dimension Music," Tony Tone also explores the more celestial aspects that the wide skies can bring. Tracks like "Everything" and "Marathon" evoke a singular "cosmic" dog day feeling that's hypnotic.
Additionally, the standout heal project provides a sentimental aspect to his discography that reveals the range of his lyrical ability. Produced by Your Old Droog collaborator Argov, heal displays Tony's methodical yet meditative demeanor in a captivating way. On "love lost" and "face," the listener finds just how compelling that combination gets.
To end our conversation, we talked about how he's still working at a frenetic pace to get even more new music out soon, including a project with "samba del sol" collaborator Keysun. "Expect some movies," he said. Also, he wants concerts to be back just as much as we do. "If I miss one thing, I miss shows," he lamented.
Tony mentioned that he's interested in several other art forms, like film photography. "You can't replicate the grain or the color,"  he noted. Across the wealth of sounds and textures recorded in Tony Tone's 2020, you can definitely apply that same logic to his own unique work. 
Check out his latest project it's been a long week here, along with the rest of his 2020 releases here. 
Special thanks to him for allowing me to talk with him and ask him a bunch of questions!