The State – 1/28/21
In the news today: Michigan Republicans issue ultimatum on COVID authority, RA's will have the option to live off campus next fall and finalists are chosen for MSUPD Chief of Police.
Governor Whitmer faces new demands from GOP: Governor Whitmer is now facing a new proposal request from the Michigan Republican House of Representatives.
GOP wants her to hand over her pandemic powers completely or they will withhold billions of federal funds.
Education being one of the main concerns, GOP is demanding that the decisions regarding in person classes and school sports activities need to be decided by the local health department not Gov. Whitmer. The new proposal does go in line with Whitmer's request to help businesses and families who may be in need during this time.
Residential assistants new requirement: Starting this year you don't have to live on campus to become a residential assistant. The Fall 2021-2022 RA applications went live on Jan. 11, but due to the COVID pandemic there were new requirements.
For now training will be online but there is a chance that RA's will be able to move onto campus during the summer. Informational sessions will be on Monday, Feb.1 at 7 p.m. or Thursday, Feb.4 at 6 p.m. Applications close on Feb.5 at 11:59 p.m. and on Feb.22 applicants will be notified if they move on to the next step.
3 finalists left in search of MSUPD Chief of Police: The search for the next MSU Police Department chief of police and director has come down to three finalists.  Deputy Athletic Director Alan Haller led a group of 13 members to help with the search. The chief of police will hold account for 109 staffers, a budget of $20.3 million and two direct reports.
Chief safety officer at the University of Utah, Marlon C. Lynch was named a first finalist on Jan.14.  Second finalist, Joseph A. LeMire, who was chief of police at the University of Wisconsin-Milwaukee was announced on Jan. 15. Last but not least the third finalist is David J. Zambri who is the deputy chief of police at the University of Central Florida which was announced on Jan.19
About the Writer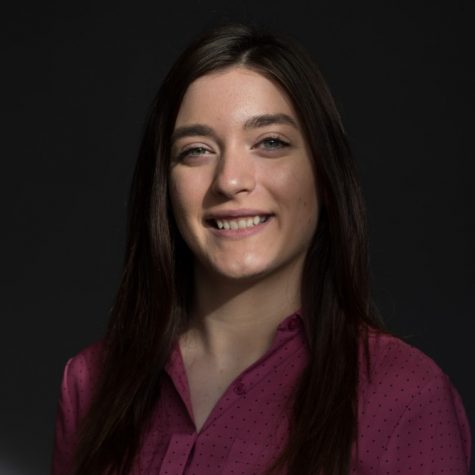 Haley Sinclair, News Editor
Haley is a senior Journalism major studying photojournalism with a concentration in information graphics as well as minor in sociology. As News Editor, Haley oversees content production and editing procedure in addition to filming and editing daily news segments for The State. Alongside the News Director, she helps Impact establish a consistent vision for local news coverage. In this newly created role, she hopes to energize Impact's multimedia storytelling with enterprise news stories surrounding...