Three things Michigan State needs to improve in the second half of the season
EAST LANSING— Following Saturday's loss to Penn State, Michigan State is officially halfway through its 28-game 2020-21 hockey regular season. As of Jan. 18, the Spartans are currently last in the Big Ten standings with 12 points, one point behind Ohio State. Michigan State went 5-7-2 (4-7-1 in conference) in their first 14 games of the season, including losing three of their last four games. If the Spartans want more success in the second half of their season, they'll need to make some major adjustments.
1. Win loose puck battles
MSU is currently last in the Big Ten and sixth-worst in the country in scoring, as they average a measly 1.93 goals per game. A big reason for MSU's struggles is its inability to generate long possessions in the offensive zone because they're losing 50/50 pucks in the corners and in front of the net. If the Spartans can win loose puck battles and get more pucks to the net and on the sticks of their goal-scorers, that number should go up.
2. Improve on the power play
Another major reason that the offense is struggling to produce is because the Spartans are having trouble converting on the power play. Michigan State is the second-worst team in America on the man advantage with a 7.69% conversion rate. The Spartans are allowing opposing teams to get possession and clear it, making the Spartans have to break into the zone again, which they have struggled to do. This number needs to improve drastically if the Spartans want to compete for a conference title.
3. Go back to dominating the faceoff circle
MSU was arguably the best faceoff team in the country the first couple weeks of the season, and it correlated to a good start in the record books. When the Spartans were winning more faceoffs, they were able to generate more offense and limit the number of pucks that goaltender Drew DeRidder sees on a nightly basis.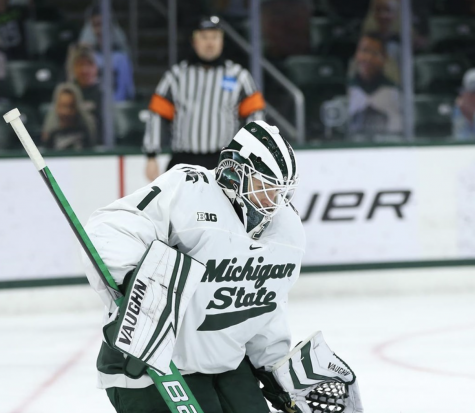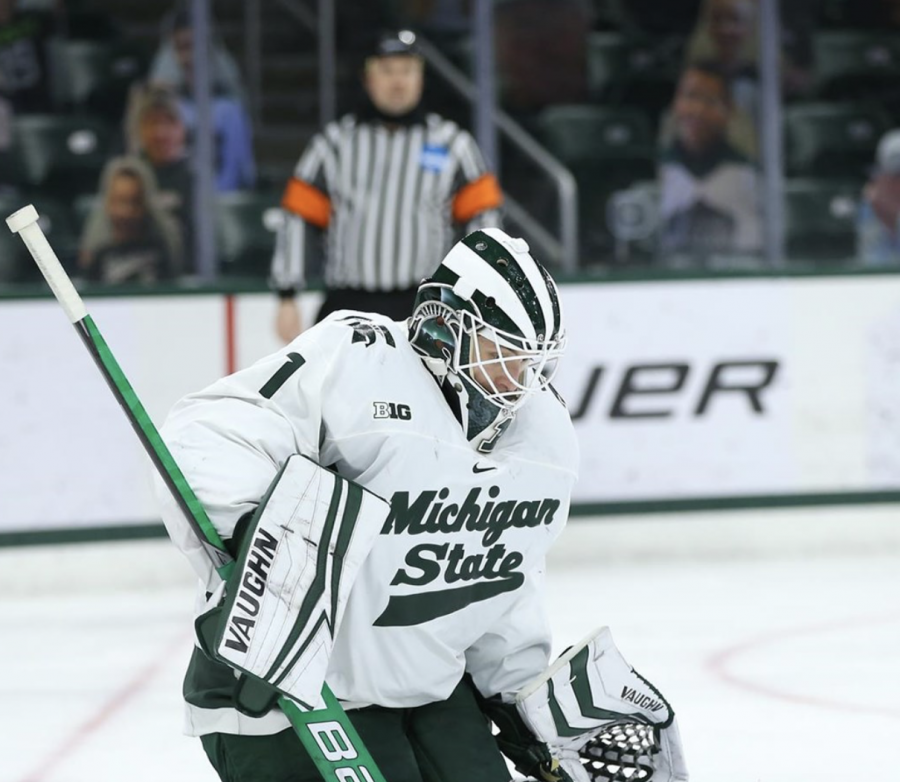 The Spartans have slipped to ninth nationally in the faceoff dot, which is good but not good enough as of late. Their struggles in the faceoff dot against teams like Notre Dame and Michigan have resulted in teams getting more shots against, and in turn, more goals.
If Michigan State improves in all those areas and DeRidder continues to play how he has been, the Spartans could easily make a comeback in the standings.