MSU announces 2021 Men's Golf Schedule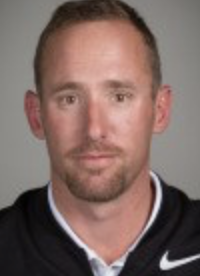 Owen Oszust, General Assignment Reporter
January 13, 2021
EAST LANSING — The Michigan State men's golf team released its schedule for the 2021 season on  Wednesday.
MSU will kick off the 2021 season with a match on Jan. 31 against Northwestern in Palm Coast, Florida. Michigan State will play a total of nine events this spring and end the schedule with the Big Ten Championships in early May.
Michigan State's first tournament will be on Feb. 5-6 with the annual Big Ten Match Play Championship at the Hammock Beach Resort in Palm Coast. The Spartans will then compete in the Kiawah Invitation on Feb. 14-16 at Kiawah Island (S.C.).
After the Kiawah Invitational, the Spartans will head to Georgia to host the Spartan Collegiate at Sea Island on March 8-9. Once that meet concludes, MSU will get three weeks off before traveling to the Tar Heel Intercollegiate meet in Chapel Hill, North Carolina, on March 27.
MSU will then play three tournaments in the month of April. The Spartans will start with the Hoosier Invitational on April 3-4 in Bloomington, Indiana. Next, MSU will head to Nebraska on April 17-18 for the Git-R-Done Husker Invitational. To close out the month, the Spartans will travel to Columbus, Ohio on April 24-25 for the Robert Kepler Invitational.
The Spartans will round out the season at the 2021 Big Ten Championships, which are scheduled to run from April 30 – May 2 in Carmel, Indiana, at the Crooked Stick Golf Club.
The NCAA Regionals consist of six 54-hole matches that will be played on May 16-18. The five teams with the lowest scores, as well as the lowest-scoring individual player not on one of the qualifying teams from each region, advance to the 2021 NCAA Championships, which will be played on May 28 – June 2 in Scottsdale, Arizona at the Greyhawk Golf Club.
Tee times and other information have not been released.