Matriarchs of Music | Kali Uchis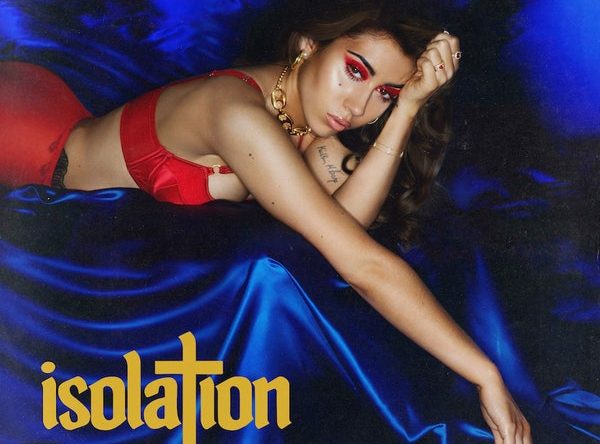 I remember the first time I had heard the voice of Kali Uchis. I had just started dating my boyfriend in 2018 when he showed me one of his favorite albums, Flowerboy by Tyler The Creator. Rap was never a genre that I paid much attention to, but I was sucked in from that point on. "See You Again" instantly became my favorite track, and has been in my top 5 songs every year since then. The vocals provided by Uchis bring the song to a whole new level— it is so melodic, and it feels like the sound is surrounding you. If Kali Uchis' influence had never reached me, my music taste would have turned out to be completely different than it is today.
After that, I was inspired to take a dive into Uchis' personal discography, and discovered one of my favorite songs of all time, "After The Storm," a funky and slow tune off of her album Isolation that features Tyler The Creator and funk legend Bootsy Collins. I could watch the music video over and over again to see Kali's killer style and hairdressing birds. Some of my other favorite songs from her first LP are "Just A Stranger" featuring Steve Lacy and "Flight 22."
Before creating her own music, Uchis spent her teenage years selling clothes, creating music videos, designing album art and doing photoshoots for other artists, all while living in her car in an effort to save money so she may be emancipated from her parents. After a while, she finally decided to release her own work and put out her first mixtape Drunken Babble on a free downloading platform in 2012. This mixtape garnered attention from big time hip hop artists like Snoop Dogg and Tyler the Creator, leading to numerous collaborations and singles.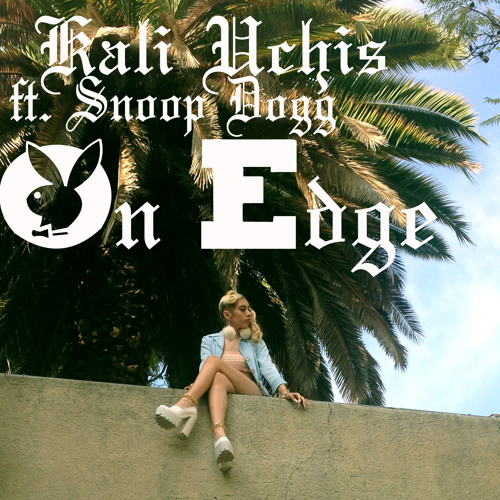 Uchis often speaks of the importance of creative control—instead of signing with a major label that would create a path for her, she preferred to create her own vision for her work. In 2015, Kali Uchis independently released her EP Por Vida and later became comfortable enough to sign with the label Virgin EMI. Early on in her work, her style was very evident, and it continued to be at the forefront even after she began working with a label. Both her musical and visual universe is full of what I would consider a dreamy 60s/70s glamour. 
This aesthetic is thoroughly embraced in her first full album Isolation, which contains some of my previously mentioned favorite tracks in the Uchis discography. Isolation is a testament to Kali Uchis' versatility as an artist. She delves into bedroom pop, dreamy funk, mellow R&B, and so much more in this single album.
In April 2020, Uchis released the EP To Feel Alive, which contained 4 demos that were in circulation on the internet but not officially released. This small EP was an in-between album treat for fans who were eager for more content.
Later on in 2020, Kali Uchis released Sin Miedo (del Amor y Otros Demonios), which translates to Without Fear (of Love and Other Demons). This album is a beautiful work that taps into Uchis' Columbian roots. The predominantly Spanish album disappointed a handful of monolingual English speaking fans, but many others embraced the album. Before listening to this album, I had never thought to venture out of my own language  to find my new favorite tunes. I am so glad I gave it a try.
I learned that music is about the emotion you feel while listening, not just the words themselves. Even though I cannot understand what exactly she might be saying in each song, she is able to convey emotion through her expressive vocals and backing, so that I am still able to understand the feeling of the song.  Music is more than just lines and hooks. It is the declaration of the vast amount of feelings that are part of the human experience.
today i drop another song in spanish which i know means another day of disappointment for my english speaking fans who do not wish to make the attempt to listen to music in languages they can't understand

— KALI UCHIS (@KALIUCHIS) October 1, 2020
Uchis credits female latin artists like Ivy Queen, Shakira, La Factoria and La Lupe as inspiration for her newest album.  The singer upholds her reputation of multi-genre pieces in Sin Miedo, taking influences from baladas, reggaetón, Latin trap and pop to make her own new sound. My favorite track on the album is the airy "fue mejor," which puts me into a trance every time I listen to it.
Kali Uchis is an extremely transcendental and powerful artist that continues to raise the bar for both vocal and visual art. She breaks into a multitude of genres and creates new genres of her own, while maintaining a glamorous and dreamy aesthetic. I cannot wait to see and hear all of Kali Uchis' future art, and I admire her independence in bringing her visions to life. Seeing an artist like her, who is so in charge of what she creates, inspires me to take charge of my own life. From her, I have learned to choose my own destiny, and set my own expectations for myself rather than living up to the expectations others have for me.