A closer look at Nia Clouden's 23-point outburst against Purdue
EAST LANSING—When all else fails, look to your leaders. That is just what No. 25 Michigan State did in its 71-64 win over the Purdue Boilermakers in West Lafayette on Sunday afternoon. 
After starting the second half with what seemed to be a comfortable 14-point lead, MSU scored an unsettling eight points in the third quarter, allowing the Boilermakers to come within a point at one instant. 
With seconds to go in the third and Purdue looking to either tie the game or cut the deficit to one entering the final quarter, junior guard Nia Clouden corralled the ball and scored on a breakaway layup to beat the buzzer as if to say "not today." The basket, which extended the Spartans' lead to five points, foreshadowed an elite performance that came in the fourth quarter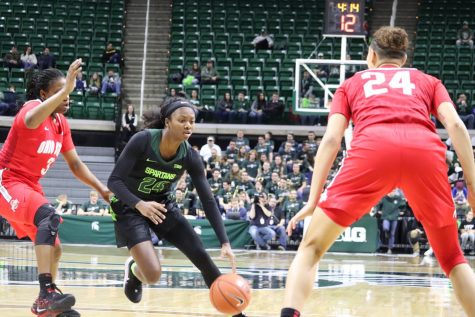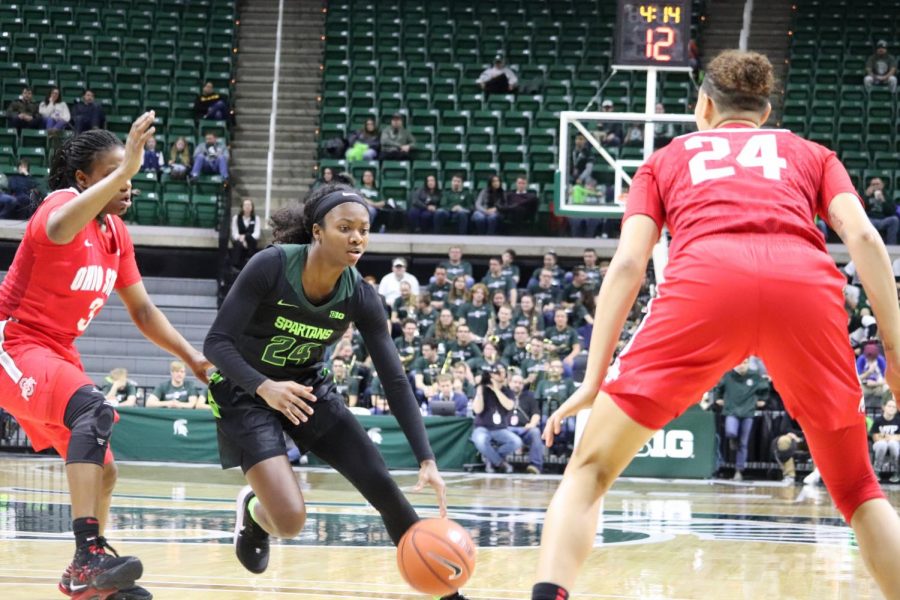 Not even a minute had gone by in the final quarter of the game when junior forward Tory Ozment found Clouden behind the arc. She threw it up. Good. As a result, the Spartans extended their lead to eight points. 
A few minutes later, the Boilermakers' Jenelle Grant drained a 3-pointer of her own to bring her team within seven. Once again, Clouden put a halt to Purdue's comeback efforts with a  jumper on the other end. 
It was the fight of Nia Clouden that kept MSU's winning streak alive. She scored 11 of the Spartans' 26 fourth quarter points, one point shy of her point total through the first three quarters. 
Transfer junior forward Alisia Smith also had an impactful quarter, as she tallied nine points, tying her point total in her Spartan debut against Oakland. She finished the game with 15 points.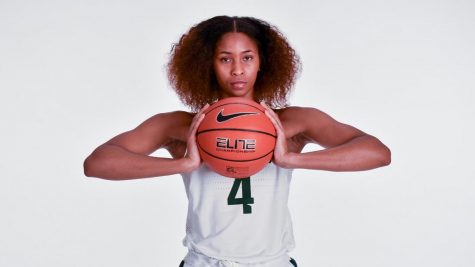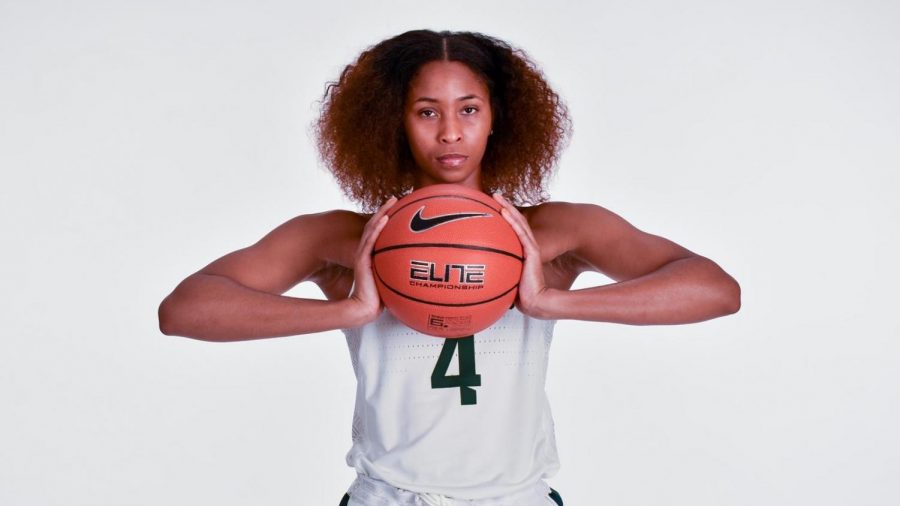 MSU shot a promising 46.4% from the field in the first half, with scoring that came from all over the board. 
Success doesn't always last, and for a moment, it looked as if Purdue was ready to rain on the Spartans' parade in the second half. Leaders capitalize when momentum has shifted away from their team's side. They embrace the utmost responsibility bestowed upon them by their peers. 
Nia Clouden answered in heroic fashion when her team desperately needed her to.
As MSU stands at 8-0 overall and tied for first in the conference at 3-0, Clouden continues to build upon her case as a potential Big Ten player of the year candidate. Her next test comes against the Spartans' first ranked opponent of the season in No. 14 Maryland at home on Thursday at 5 p.m.