FINAL: Spartans (6-0) defeat NIU 82-70
EAST LANSING — Still hungry from its victory over Central Michigan on Friday night, the Michigan State women's basketball team conquered the Northern Illinois Huskies in an 82-70 win, improving to 6-0 for the season.
It was not the prettiest game for the Spartans, but it was another win added to their undefeated record. 
MSU started the game facing an 8-2 deficit. From there, the Spartans went on a 21-4 run to close out the first quarter with a 23-12 lead. Much of the scoring came from junior guard Nia Clouden, who finished the quarter with eight points, converting two and-1 baskets. Despite the success on offense, MSU went a concerning 0-for-7 made shots from behind the arc.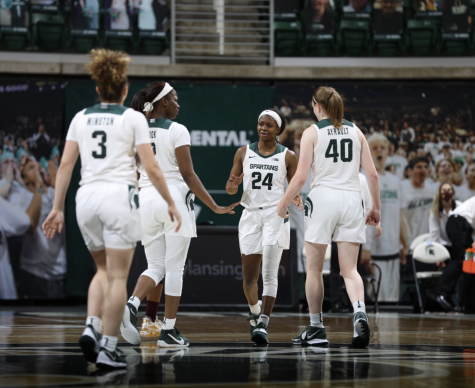 MSU coach Suzy Merchant was not pleased with the team's 4-for-23 performance from beyond the arc.
"We just didn't make shots," Merchant said. "People need to make shots. I mean that's what good teams do … and you're going to have some nights, I get it. But there's been some people consistently not knocking down shots that are very capable."
The Spartans were in the bonus in both the first and second quarters, going 6-for-10 from the line in the first half. After giving up an 11-2 run from the Huskies, MSU put a halt to NIU's final push of the half with a 3-pointer from junior guard Tory Ozment, solidifying a 46-33 halftime lead.
The second half start was not an ideal one for the Spartans, as the team only scored seven points with 3:30 to go in the third quarter. The Huskies outscored MSU by a point in the quarter.
Ozment said the team needs to improve on its defense going forward. 
"I think in the first half we could run because we got stops, so we got stops that kind of allowed us to push and run in transition," Ozment said. "And then [in] the second half, we didn't play our defense that we know of. Our defense just kind of was not our best. I think that's our takeaway from this game and that's something that's got to get better for sure."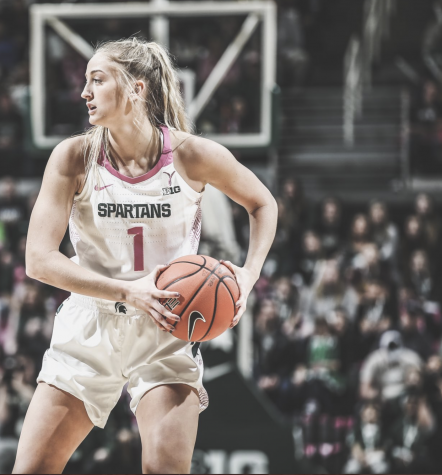 Things didn't get much better in the fourth quarter for the Spartans, as MSU gave up a 7-0 run to NIU, allowing the Huskies to slowly inch back into the contest. Making her third consecutive start, it was sophomore guard Alyza Winston and Clouden who got MSU back on track; Winston scoring four of her eight points in the quarter and Clouden with eight. The two guards found themselves in foul trouble in the game's final minutes, though, with four each.
Sophomore forward Taiyier Parks also scored four points in the final quarter and ultimately wound up with a near double-double, scoring nine points and grabbing 10 rebounds.
As the game stood at 75-66, deciding where the final minutes would take it, Ozment made the decision herself when she knocked down a statement 3-pointer in the corner, extending the Spartans' lead to 12. Ozment also recorded seven assists, tying her career-high which was achieved against Iowa on Dec. 12.
Michigan State finished the game with 26 bench points, a vital factor in the team's win. Freshman forward Kendall Bostic led the bench in scoring with 11 points.
The Spartans will look to remain undefeated when they host Oakland at the Breslin Center on Tuesday at noon.
Aidan Champion is a women's basketball beat reporter for WDBM Sports. Follow him on Twitter at @champion_aidan.
About the Writer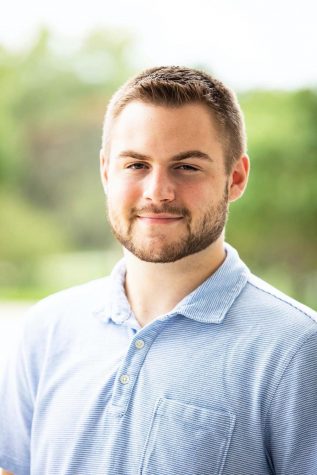 Aidan Champion, Sports Editorial Assistant
Aidan is a senior journalism major who serves as a football beat reporter for Impact 89FM. He has covered wrestling, women's basketball, men's basketball, football and baseball while at Michigan State.