Music Video | "Treat Me Right" by Zyáir
Zyáir Ayanna is breaking out of her shell in her new music video, "Treat Me Right." The 19-year-old R&B singer and MSU student started making music just about a year ago, and she has already come so far. In that time, she has started to discover her sound, with the release of her single earlier this year.
The Detroit-based artist teamed up with Impact to make her first music video. She enjoyed her experience, stating:
"…The team was really fun to work with, and they definitely helped break me out of my shell a bit, which I appreciate! One of the best experiences and a highlight of my year."
The Impact is equally excited to be helping Zyáir with her creative process as an emerging artist. "Treat Me Right" shows us the woes of an unfulfilling relationship where no matter how much you give, it's not always returned.
More recently, Zyáir has been exploring soul and other genres in her sound. She will continue to do this in LA for about a month, working on her first full-length album. Look out for it in February 2021!
About the Writer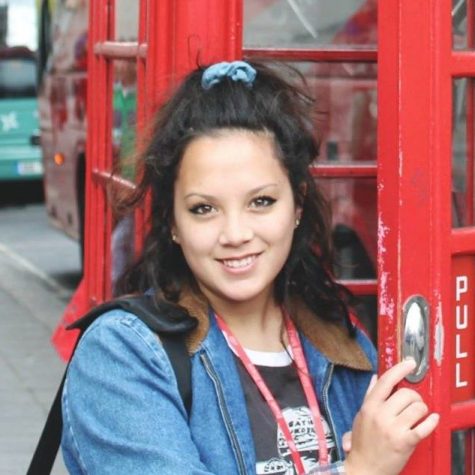 Sarah Beltran
Sarah is a senior majoring in Music Education at MSU. She works as Entertainment Editor for the Impact's Entertainment Team, writing and editing music and art content for the website. In her spare time, she likes to sit and stare at trees and think about how many little bugs have made a life for themselves there.