The three most impressive players from the Spartans' 81-68 win over Minnesota
EAST LANSING- The Michigan State Women's basketball team is now 3-0 after beating the Minnesota Golden Gophers on the road 81-68. 
The Spartans were able to utilize hot shooting early and take advantage of 23 Minnesota turnovers to sustain their lead. We'll be looking at the three players who were the leaders in making that success happen: 
Guard Nia Clouden 
MSU's junior All-Big Ten point guard has gotten off to a strong start this season and continued her early-season success against the Gophers, scoring 11 of MSU's first 16 points as part of a 16-0 run at the beginning of the first quarter. 
Whether it was with her jumper, getting into the paint or by getting to the line, Clouden had it all working against a Minnesota defense that could never find an answer the whole game.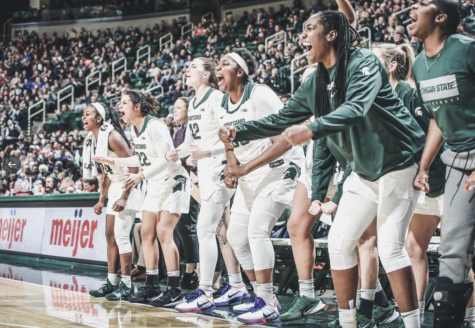 All in all, she would finish with 25 points, two rebounds, two assists, five steals on 10-of-16 shooting. Clouden nearly broke her career-high point total of 28, which she set last season at Notre Dame. 
It was always going to be interesting to see how Clouden performed as the lead guard now that Taryn McCutcheon has graduated. Based on the results so far, it seems that she's more than up to the task. 
Guard Alyza Winston
It also seems that Clouden's backup may be ready to make a leap as well, as sophomore Alyza Winston had a career day off the bench. 
She had her own hot stretch in the second quarter, hitting three straight threes to push MSU's lead to 13 points. 
After finishing the game with a career-high 20 points on 8-for-12 shooting, Winston looked a lot like the explosive and dynamic player that the Spartans saw flashes of last season. 
With her four made threes against the Golden Gophers, Winston is looking like she could be one of MSU's most lethal snipers this season; this would be a big boost for a Spartan bunch that needs more bench production on a consistent basis. 
Forward Taiyier Parks 
As part of a tough defensive frontcourt along with Madrekia Cook, Parks did her part late in this game by doing the dirty work of playing strong post defense and grabbing contested rebounds against one of the best rebounding teams in the Big Ten.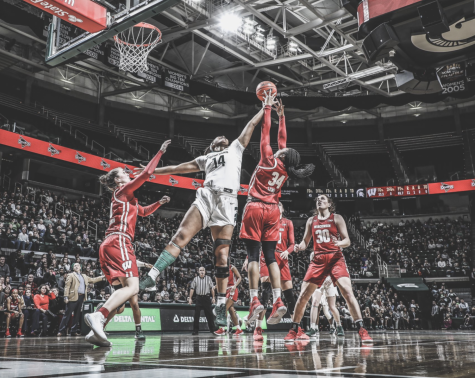 Although Parks wasn't much of a factor until the fourth quarter, she was perhaps the biggest reason why Minnesota wasn't able to make the game interesting late. In the fourth, Parks managed to score four points to go along with eight rebounds, including six offensive boards. 
The Golden Gophers came into the game averaging nearly 18 offensive rebounds a game, but Parks, Julia Ayrault and Mardekia Cook did a marvelous job in not allowing Minnesota to crash the glass with regularity.  The trio combined for 18 overall rebounds, 10 of which were on the offensive end of the floor.
Overall, the Spartans actually rebounded the Golden Gophers by a 40-36 margin. With Clouden, Winston, Joiner, Ozment, Bostic and others in the fold, Parks doesn't need to be a primary scoring threat, however, if she can continue to steal possessions for the Spartans, MSU will be a very hard team to knock off.