With season almost over, Tucker demands consistency in final weeks
EAST LANSING — Consistency has alluded this Michigan State football team all season.
Although the Spartans are in the midst of a transitionary period, they have shown their ability to perform at a high level against quality competition, most namely a 29-20 win over No. 8 Northwestern, as well as a stunning 27-24 upset over archrival Michigan. However, for every peak this season, there has been at least the same number of valleys.
"Consistency and performance is how you become successful," coach Mel Tucker said, "and we are a very inconsistent football team." 
One must look no further than the two games after the win over Michigan to see how much growing this team still has to do.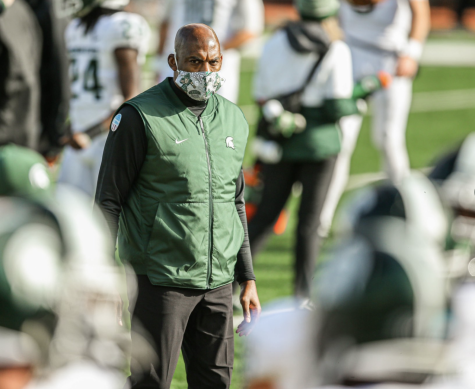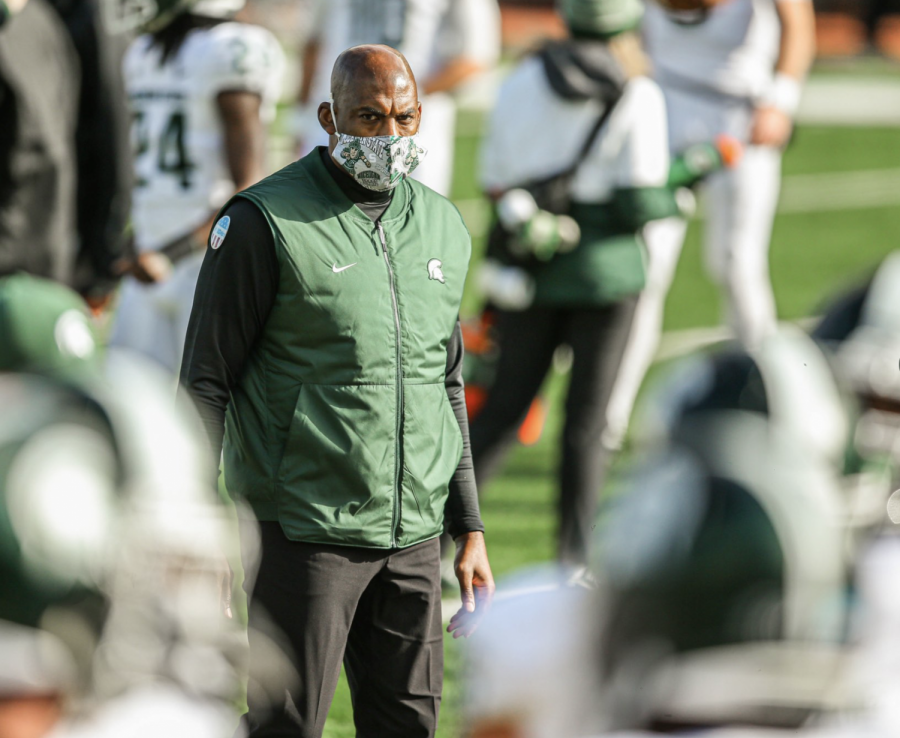 After defeating the Wolverines in stunning fashion, the Spartans proceeded to score seven total points over the next two games against Iowa and Indiana. During this two-game stretch, MSU was outscored 73-7 and turned the ball over seven times. In the Spartans' two wins this season, they have only turned the ball over once.
Instead of building off of a program victory over Northwestern two weeks ago, the Spartans turned around and laid a giant egg against an Ohio State team that was missing multiple starters on both sides of the ball, head coach Ryan Day and three assistants.
A week after rushing for nearly 200 yards against one of the best defenses in the nation, Tucker's squad only ran for 81 yards on 28 carries against a depleted OSU defense. That's the kind of thing this team can't do moving forward.
"At some point, we will be consistent, and we will be able to play at a high level," Tucker said after Saturday's loss. "I am looking for that to happen sooner rather than later."
Too often, this Michigan State team has seemed like it is on the cusp of taking the next step, only to regress mightily soon after. A good program cannot be built if every step forward is met with two steps back.
"There are basically four levels of competency," Tucker said. "The first level is you don't know and you don't know… you get past that and then you get to the point where you don't know, but you know you don't know. That's when the players start to realize, 'I don't know exactly what I thought I knew, but I realize that so I want to be coached.'"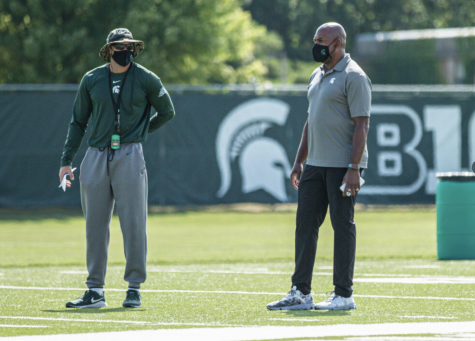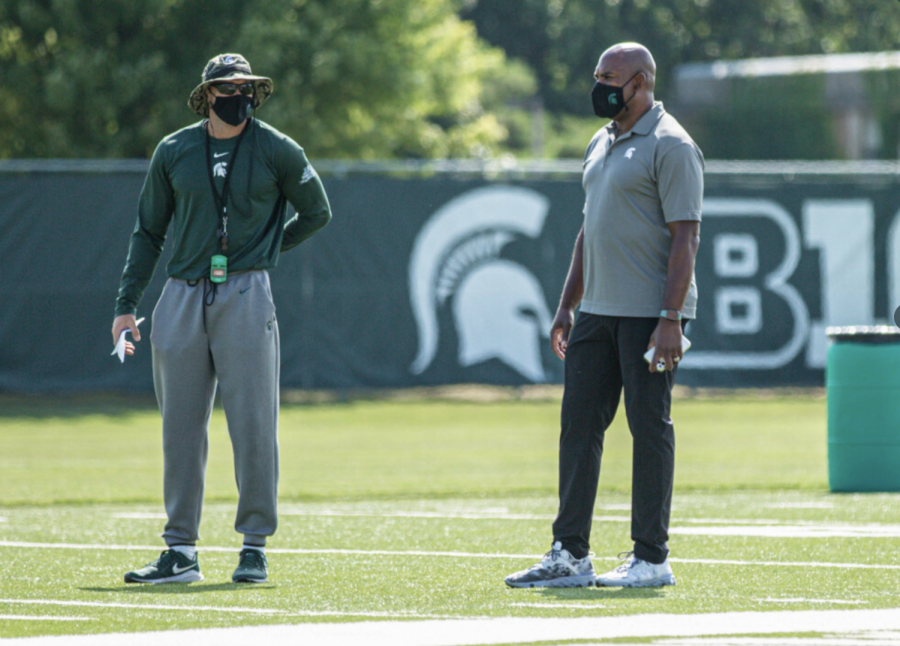 Tucker went on to say that the third stage of competency involves doing what you are supposed to, but not necessarily having an idea of why you are doing what you're doing, while the fourth level consists of doing the right thing and knowing why it is the right thing to do.
"Right now, we are somewhere between level three and level four with certain guys," Tucker said. "That's why we have to continue to teach, motivate and develop so guys have the discipline to do their jobs, know what they are supposed to do, know how to do it, when to do it, why it's important to do it that way."
While Tucker enjoys the process of putting his stamp on this program, it was quite apparent after the OSU game that he is growing frustrated with the inability to manage sustained success. He even went as far as to say that he was going to be "sick" watching the film from Saturday's bloodbath.
For Tucker, a man who has overseen menacing defenses at the professional and collegiate level, the lack of consistency is something that must be addressed sooner rather than later.  Inconsistency on both ends of the ball, including on the defensive line, has prevented the Spartans from playing up to their full potential.
"If someone is going to try to make a move, you gotta talk to your buddy and make sure he's got your back so that the quarterback doesn't break the pocket or get out of contain, which is something we struggled with this past Saturday," defensive end Drew Beesley said.
With two guaranteed games left on the schedule, including Saturday's regular-season finale against a suddenly confident Penn State, it will be interesting to see if Tucker's message on consistency finally hits home as the season draws to a close.