MSU wrestling leaves its mark at USA Wrestling National Championships
Aidan Champion, Women's basketball/Wrestling Beat Reporter
November 16, 2020
EAST LANSING — As the Michigan State wrestling team anticipates its upcoming season, some of its most stand-out wrestlers let the Spartans' presence be known over the weekend at the USA Wrestling National Championships in Omaha, Nebraska. 
Redshirt junior Cameron Caffey was the national champion of the 87 kg U23 Greco-Roman championship. After trailing 2-0 to begin the championship bout, Caffey went on a 10-0 tear to defeat Dubuque Wrestling Club's Guy Patron on a technical fall. His victory served as his second national championship win.
Caffey also placed third in the 86 kg U23 Freestyle National Championships.
Caffey was not the only Spartan to finish the weekend with a national title. Redshirt freshman Peyton Omania won his second-straight U23 championship after defeating Sunkist Kids Wrestling Club's Benjamin Peak by forfeit in the 67 kg U23 Greco-Roman championship match. 
Both Caffey and Omania qualified for the 2021 Senior World Team Trials.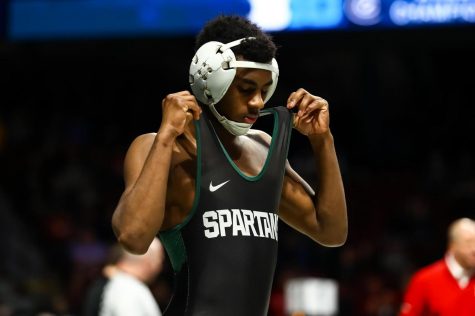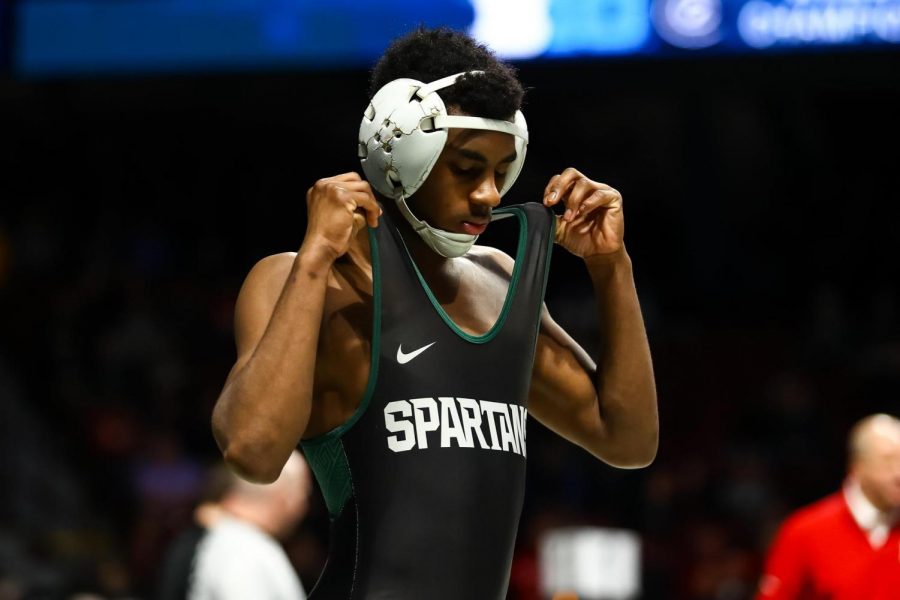 Redshirt seniors Matt Santos and Jackson Renicker were successful in the U23 Greco-Roman championships as well. Santos placed seventh at 60 kg and Renicker placed fourth at 63 kg. 
Freshman Andrew Chambal achieved fourth place at 55 kg in the UWW Junior Greco-Roman championships, while redshirt freshman Jordan Hamdam placed fifth at 60 kg.
Along with Caffey, redshirt junior Rayvon Foley also placed in the U23 Freestyle National Championships as he took fifth at 57 kg. 
Redshirt sophomore Layne Malczewski placed fourth in the UWW Junior Freestyle Championships at 86 kg.
Follow Aidan Champion on Twitter @champion_aidan.