Michigan State shut out at home, fall to No. 10 Indiana 24-0
EAST LANSING- Just one Saturday after a disastrous 49-7 beatdown courtesy of the Iowa Hawkeyes, Michigan State followed it up with a 24-0 loss to the No. 10 Indiana Hoosiers. 
Sitting at 1-3 on the season, the Spartans have some serious soul searching to do if they want to turn this season around. 
"We were inconsistent," head coach Mel Tucker said. "We need to be more efficient. That's the facts." 
The game started with a quality Indiana drive. Michael Penix Jr. was slinging the ball all over the field and hitting open receivers with accuracy. He made a few bad decisions throughout the game, but Michigan State's incompetence aided the miscues. 
One of Penix's miscues happened on the first drive after Shakur Brown intercepted a deep ball along the left sideline. The concentration to track that ball was impressive and got the Spartans starting off  on the right track. 
On the other side of things, Shakur Brown looked lost at times and struggled mightily to contain Indiana wide receiver Ty Fryfogle. He finished with 11 catches, 200 yards, and two touchdowns.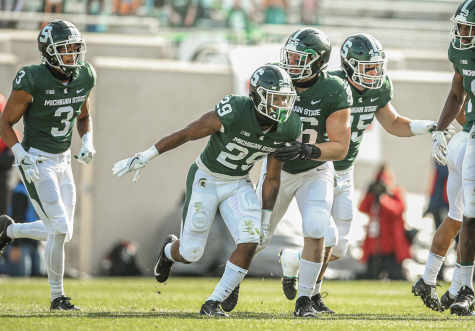 "We had a great week of practice, and it carried over to the game," Ty Fryfogle said. 
Rocky Lombardi started the game and proceeded to throw two interceptions early. Early in the second quarter, Lombardi was pulled, and Payton Thorne was called upon. 
Thorne was able to put together a few drives, but they stalled out and none led to points. 
"We thought it was some decision making early in the first half," Tucker said. "Payton was the next man up. It was as simple as that." 
Going into halftime, the Spartans were down 24-0. In the past two games, Michigan State has been outscored by a combined margin of 59-0 in the last two first halves.
In the second half, there was a lot of back and forth, but no real substance. Indiana made a drive here or there, but most of the time they were playing conservatively. At this point, the clock was their friend. Neither team scored in second half. 
The Hoosiers could have chosen to kick some field goals to extend the lead, but Indiana head coach Tom Allen opted to go for it on fourth down on several different occasions. As a result, the Hoosiers turned the ball over on downs several times in the second half. 
"I thought we were soft on the quick game," Tucker said. "We played a couple different guys out there with Kalon Gervin and Tre Person out. We're seeing what they can do." 
In the second half, they had a few small things to build on toward next week. If the offense can get going and quit putting the defense in horrible positions, the outcome may be different. 
"We played good in the second half," Simmons said. "We've just got to go back to the drawing board and see what happened on those three toughdowns." 
Michigan State's next game is Saturday, Nov. 11th, against Maryland. The time and network are still to be determined.
About the Writer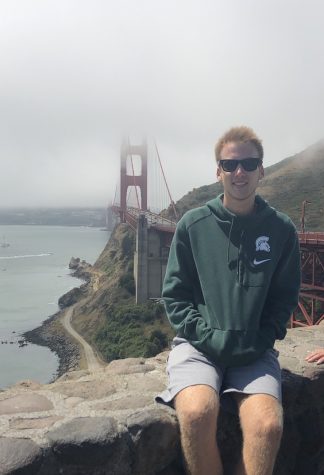 Sutton Magee
Sutton is a junior journalism student and football beat reporter who spent last season covering women's basketball for Impact. He was also a frequent contributor to the Breslin Breakdown podcast. He has previously covered soccer, hockey, and volleyball for Impact.