The State – 11/10/20
Michigan State head basketball coach Tom Izzo has tested positive for COVID-19, according to a release from Michigan State athletics.
Izzo had a presumptive positive test after participating in the Big Ten's daily antigen testing program. A PCR test confirmed the positive antigen test.
Per CDC and Big Ten guidelines, Izzo can return to team activities following a 10-day quarantine after the onset of symptoms, according to the release. In the meantime, associate head coach Dwayne Stephens will run the practices in-person while Izzo remains engaged virtually.
East Lansing Mayor Aaron Stephens signed a new proclamation and order to extend the city's state of emergency last Friday along with the requirement to wear a mask in all outdoor public spaces within the boundaries of the East Lansing Downtown Development Authority.
This order along with the Michigan Department of Health and Human Services' gatherings and face mask orders both require masks to continue to be required at all times in public spaces in the DDA district, both inside and outside. For other areas of the community, mask requirements may vary and community members are encouraged to review MDHHS' gatherings and face mask order.
With the announcement of a Satisfactory/Non Satisfactory, grading option, students will finally get the grading system they have been advocating for from the university.
The announcement comes from the Office of the Provost. The announcement came Monday, following a string of actions between students and student government.
ASMSU passed legislation, Bill 57-28, advocating for the Satisfactory/Non Satisfactory grading option for the fall semester in their Oct. 22 General Assembly meeting. A petition, which is still collecting and sits at over 4,100 signatures at the time of publication, advocates for the same.
About the Writer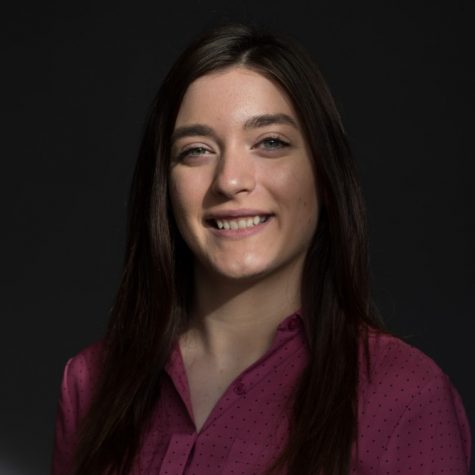 Haley Sinclair, News Editor
Haley is a senior Journalism major studying photojournalism with a concentration in information graphics as well as minor in sociology. As News Editor, Haley oversees content production and editing procedure in addition to filming and editing daily news segments for The State. Alongside the News Director, she helps Impact establish a consistent vision for local news coverage. In this newly created role, she hopes to energize Impact's multimedia storytelling with enterprise news stories surrounding...