Hauser and Henry gear up for the 2020-21 season
East Lansing — Last season ended in disappointment for the Michigan State Men's Basketball team.
As they were playing their best ball and on the cusp of yet another run to the final four, the season was shut down due to the COVID-19 outbreak nationwide. Now, as the team gears up for a season full of question marks, Aaron Henry and Joey Hauser look to be the veteran leaders of a young Michigan State squad.  
Last season, Henry struggled with inconsistency, and he has yet to prove that he can emerge as the Spartans' leading scorer. Henry averaged just 10 points per game in 2019-20 to go along with 2.8 assists on 34.4% shooting from beyond the arc. While Henry was the only other double-digit scorer on the team behind Cassius Winston and Xavier Tillman, Michigan State is losing 32 points of production since both players are going into the NBA draft.
Henry is going to be one of the main targets on the opposing team's scouting reports next season, but he relishes the opportunity.
"I'm just a small piece of the puzzle, but I'm glad to be looked at like this," Henry said. "I'm just ready to compete with the team." 
Perhaps an even larger loss for Michigan State than the scoring ability of Winston and Tillman was their ability to put others in advantageous scoring spots. Henry is trying to take the lessons he learned from Tillman and Winston and become the next leading offensive catalyst for Tom Izzo. 
"Getting others involved, realizing that I can always draw two (defenders), I can always get to my spot in the defense before it happens, "Henry said.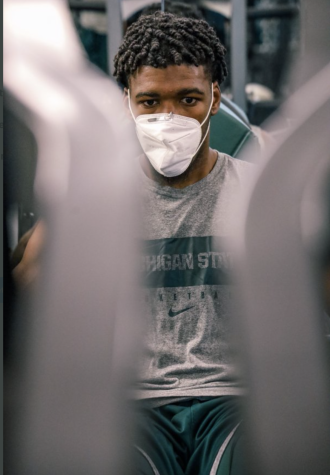 Henry's offensive  output this season is expected to rise from last year, but there are still some questions surrounding what he can do. However, Henry was on the floor last year, while Joey Hauser wasn't. 
It's been over a year-and-a-half since Hauser last played in an official collegiate basketball game. That was all the way back at Marquette in Hauser's first season in which he averaged 9.7 points per game and 5.3 rebounds. Hauser—who shot nearly 43% from 3-point land as a freshman— is an exciting addition to this Michigan State team, but what he can do remains to be seen. 
Hauser's pure basketball ability is undeniable, but Michigan State lost its two most prominent leaders from a year ago, and Hauser is trying to fill that role
"This year I'm trying to become a vocal leader, something I haven't done as much in the past," Hauser said. "I want to play a big part in this team, play as many minutes as I can, but I think that's the thing I've worked on the most." 
Michigan State will face Virginia in this year's Big Ten- ACC Challenge. Joey's brother, Sam Hauser, is a transfer who recently announced that he would suit up for the Virginia Cavaliers after leaving Marquette.
On Dec. 9, the Hauser brothers will get to be on the court together for the first time since Joey Hauser's last season at Marquette two seasons ago. 
"That's the game we had planned out, " Hauser said. "We were hoping that was gonna be the matchup. It was in the back of our heads all of quarantine, kind of giving each other crap, but I'm excited to watch him probably more than I'm excited to play myself."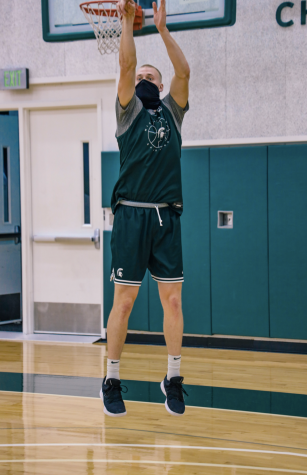 The upcoming season is going to be one that redefines Michigan State basketball in the post-Winston-Tillman era. Their ability to succeed in such an unusual scenario hinges on their leaders like Henry and Hauser. 
No matter what happens moving forward, Henry and Hauser are ready for the challenge and know that they can be the elite players that they are expected to be.