Patel: What the Lions need to do to build for long-term success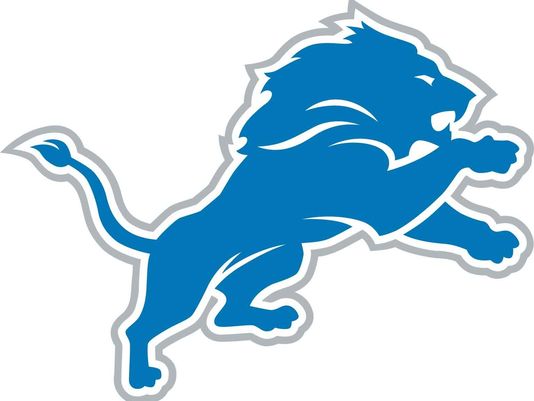 Manit Patel, General Assigment Reporter
November 6, 2020
Ah, the Detroit Lions. The Cardiac Cats. They never cease to amaze their fans when it comes to their 4th quarter comebacks, questionable draft choices, and everything else in between. 
What the Lions need right now, though, is a makeover. I'm not campaigning for a total rebuild, but rather a strategic refinement of the team. There are five key steps to do so, and all five steps are critical if Detroit ever wants to rise out of football purgatory. 
Step 1: Fire Matt Patricia and Bob Quinn
As much as I hate to give up on coaches, Matt Patricia needs to be canned. The Lions have posted a resoundingly disappointing 12-26-1 record during his time as head coach after predecessor Jim Caldwell had a 36-28 overall record. 
While he has had some impressive stretches during his time with Detroit, such as last season's performance against the Kansas City Chiefs, the utter inconsistency of the team from a week-to-week standpoint is nauseating to watch. 
The Lions' defense, while not completely shutting down Patrick Mahomes, provided a blueprint for future opponents of the Chiefs, and more specifically, provided ways to counterattack one of the most proficient offenses in NFL history. 
While this game was promising, it was one of the very few defensive bright spots in a sea of underperformance under Patricia. This is not about Patricia's positive track record. He has not lived up to expectations and has not been the "defensive genius" that he was advertised to be.
As for Bob Quinn, he has very clearly tried to instill the "Patriot Way" in an organization that is not, and will never be the New England Patriots. It started with the hiring of Patricia, the former New England defensive coordinator, and the signings of former Patriots players that were deemed questionable by the media, such as Trey Flowers and Danny Amendola. 
Moves like these were widely criticized along with the Quandre Diggs and Darius Slay trade. Quinn has truly failed in Detroit, and he needs to be replaced. 
Step 2: Hire Louis Riddick as General Manager
I am a fan of the Mike Mayock hire (he was hired by the Raiders after being a broadcaster), and I believe that a similar hire would be a great first step in the right direction for the Lions. 
Riddick has not only personal experience in the NFL as a player but as a scout as well. He has been an announcer and analyst for ESPN since 2013 as a front office insider; he recently earned a promotion as one of the announcers for Monday Night Football. 
Riddick would be a good fit for the Lions because he would build upon his prior experience as a scout and player but also because he is simply one of the smartest young minds within the league.
Step 3: Hire a new, shiny, young, offensive-minded Head Coach
When the Los Angeles Rams hired 30-year-old offensive guru Sean McVay, they took a giant leap of faith. The Lions need to follow this method in order to ensure future team success. 
Hiring an offensive mind to call the shots wouldn't mean that the Lions should let go of current offensive coordinator Darrell Bevell. While Quinn (and Bevell) have made some interesting moves across the board, both of them have built an offense with a lot of weapons and a lot of young talent. 
With the drafting of D'Andre Swift to go along with numerous talented players such as Kerryon Johnson, Kenny Golladay, and Adrian Peterson, this offense is built to perform; they just need a head coach like Sean McVay, or Kyle Shanahan to take them there. 
Several viable head coaching candidates include Chiefs offensive coordinator Eric Bienemy, who has helped Andy Reid build this Chiefs offense into the superpower that it is, and 49ers passing game coordinator Mike Lafleur, who is the younger brother of Packers head coach Matt Lafleur. 
Another interesting candidate would be Kellen Moore, a former Lions quarterback and the current offensive coordinator of the Dallas Cowboys. With him as a coordinator, the Cowboys' offense led the NFL in yards last season, despite it being his first year as coordinator. Moore was instrumental in the continued growth of Dak Prescott and Ezekiel Elliot. 
Lastly, the Lions should also consider hiring Titans offensive coordinator Arthur Smith. While Smith's specialty relies more upon the rushing game, that would definitely add an intriguing aspect to the Lions offense that fans haven't seen in quite some time.
Step 4: Hire a defensive mind with a twist to go with the young head coach
With a young and inexperienced head coach, who will essentially be running the offense along with the offensive coordinator, an experienced defensive mind will be required. While many of the premier defensive minds on the market will be looking at head coaching positions, the Lions could do something similar to the Panthers (who hired Baylor DC Phil Snow) and hire a guy like Clemson defensive coordinator Brent Venables to run the defense. 
Venables has continually provided defensive schemes that puzzle opposing offenses in an era during which college offensive production has gone through the roof.
Another good option to consider would be former Patriots linebacker Jerrod Mayo. After spending the majority of his career playing under Belichick's defensive genius, he is now learning from Belichick in terms of scheme and play-calling (Mayo is currently the inside linebackers coach for the Patriots). 
We have already seen someone in Mayo's position succeed at a higher position with former Patriots linebackers course Brian Flores in Miami. He would be an ideal candidate for step four. 
Step 5: Win now, while preparing for the future
The Lions must look at their future. While both Golladay and Swift are under 25, and the defense has quite a few young players who will develop over time as well, including talented young corner Jeff Okudah. As much as I like Matthew Stafford, he is 32. While not injury-prone, at his best, he is a top-eight quarterback. 
This upcoming draft, with the talent at quarterback, is one of the best in recent history. While the Lions almost certainly won't have the opportunity to take any of the top three quarterbacks (Trevor Lawrence, Justin Fields, and Trey Lance), there are plenty of appealing options for the Lions to look at in the later rounds. Some of those options could be Florida's Kyle Trask, BYU's Zach Wilson, and Alabama's Mac Jones. 
All three of these quarterback prospects are raw, so they would require time to sit behind Stafford, similar to what Green Bay did with Aaron Rodgers and Brett Favre from 2005-07, and what they are trying to do currently with Aaron Rodgers and Jordan Love. Eventually, if Stafford still has time left, and a prospect is ready, the Lions should trade Stafford for a few draft picks.  
While this is all hypothetical, it could be exactly what the Lions need to do in order to take a step forward and snap the trend of being a poorly-run franchise.