After stunning Michigan win, Spartans look towards Iowa
Manit Patel, General Assigment Reporter
November 4, 2020
EAST LANSING-The Mel Tucker era has started in a way that very few people could have expected.
After a shocking, seven-turnover loss against Rutgers, there was a very low bar set by most media pundits for last weekend's matchup against Michigan. The Wolverines were coming off of a strong win against Minnesota in which they ran for 256 yards and made Gopher Quarterback Tanner Morgan struggle from the pocket all night.
Many fans thought that the distressing loss to Rutgers was a sign of things to come as it is the team's first season under a new head coach, but Tucker and his team proved otherwise last Saturday. 
"Even though a lot of us came out here for Coach Dantonio and were recruited by Dantonio, we bought in really early to what Coach Tucker was saying," Spartan cornerback Kalon Gervin said.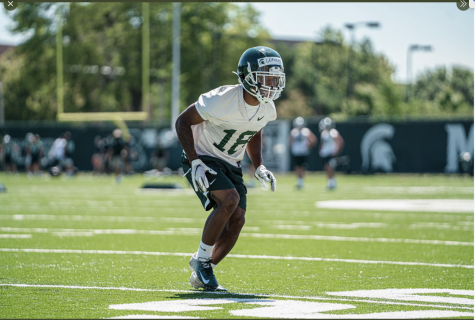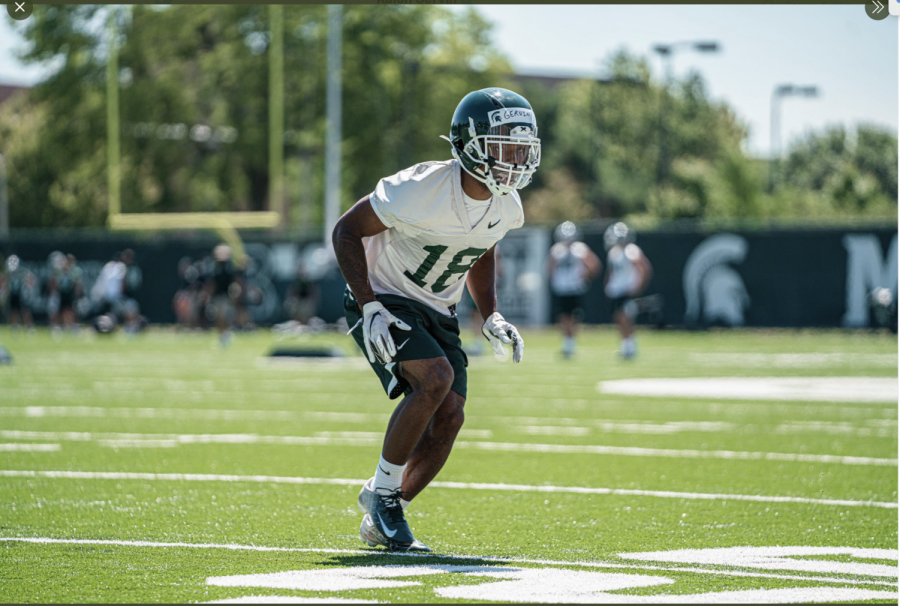 Going into Saturday, the Wolverines were 21.5 point favorites against the Spartans. However, that fact never  bothered anyone within the Spartans locker room.
"We went into the game expecting to win," Spartan quartback Rocky Lombardi said. "If you go into a game not expecting to do so, you don't stand a chance. If you take away the turnovers from the Rutgers game, we're a good team." 
The Spartans proved just that against Michigan. They stayed spotless on the turnover front, and the offense performed exceptionally well against a Wolverine defense that held a potent Minnesota offense to just 326 yards of total offense the previous week. 
Lombardi also aired it out for 323 yards and three touchdowns; 196 of those passing yards went to freshman wideout Ricky White. After the game, Lombardi was quick to credit the communication between the two players. 
"There's room to improve, but at the end of the day, all that matters is two guys being on the same page, and that was huge for us," Lombardi said. "They might be nervous, but at the same time, they go out and perform."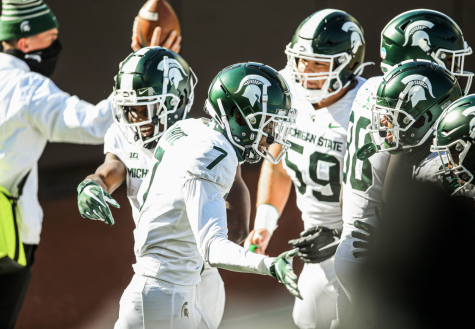 Instead of riding high on the huge win over the Wolverines, it was back to working towards the next opponent on Sunday morning as the Spartans began preparing for their next opponent, the Iowa Hawkeyes. The Hawkeyes, who have lost to Northwestern and Purdue so far this season, will be seeking their first win of the season when MSU visits Kinnick Stadium. 
The game is set to kick off at noon on Saturday. It will be featured on ESPN.