Previewing the MSU vs. Michigan game
EAST LANSING- After a self-inflicted loss to Rutgers last Saturday, Michigan State will look to get back on track this week in Ann Arbor as they take on the No. 13 Michigan Wolverines.
This will be no easy task, however, as Michigan is feeling confident after a quality week one win vs. Minnesota.
The "team down the road," as head coach Mel Tucker puts it, is an excellent good football team and showed it last Saturday; Michigan dismantled a ranked Minnesota team on the road that a lot of experts were high on.
Tucker understands the impact of this game, both to get in the win column for the first time and especially for recruiting purposes.
"When you have success vs. an in-state rival, it certainly can't hurt," Tucker said when referring to the recruiting impacts of this game.
The Spartan offense will be tested even harder this week, with many highly-rated recruits looming on Michigan's side of the field.
The Wolverine defense, led by the fearsome pass-rushing duo of Aidan Hutchinson and Daxton Hill, held quarterback Tanner Morgan to 197 yards, a touchdown and an interception. This led to him having a 41.8 QBR for the game.
The Michigan offense, led by junior Joe Milton, did whatever they wanted against Minnesota's front seven; the holes the offensive line was creating made running the ball easy. In total, Michigan ran for 256 yards and five touchdowns against the Gophers.
Wolverine quarterback Joe Milton also added 225 yards and one touchdown through the air. Milton didn't really show off his arm and sling it downfield because of the success of the run game, but he managed the game well and didn't make any huge mistakes.
"The ball really flicks out of (Milton's hand)," senior captain Antjuan Simmons said.
With the Michigan offense clicking after a 49-point performance, the Spartans will need to figure out how to force punts and get off the field on third down. The Spartan defense held Rutgers to 2.6 yards per carry, but Michigan will prove much more challenging to handle in the trenches.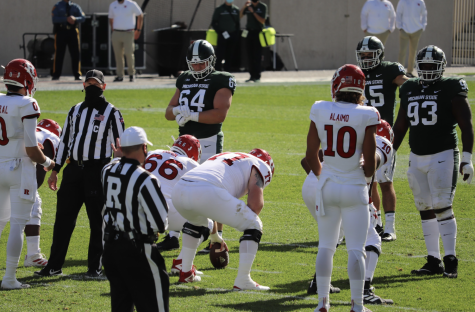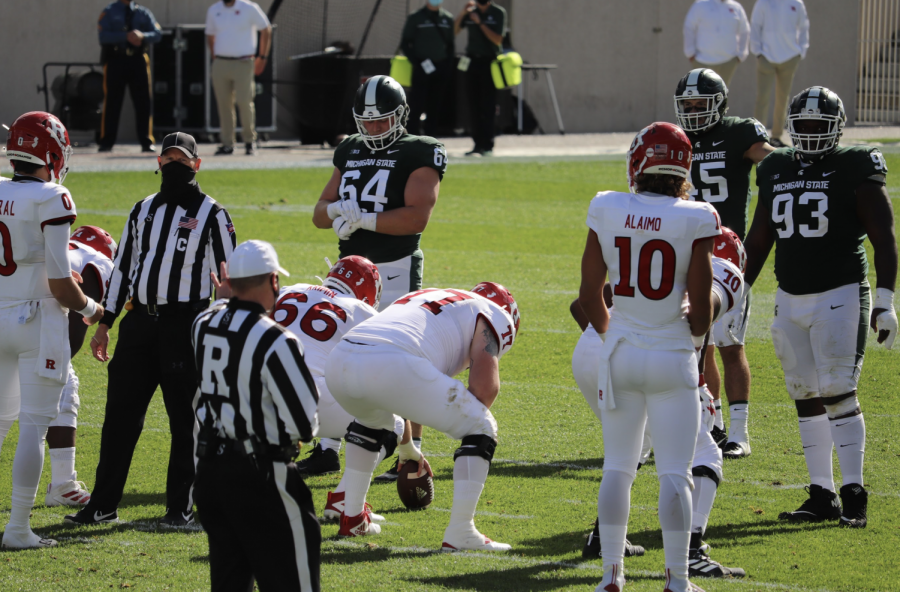 In this in-state rivalry game, records can always be thrown out the window. Michigan State hates Michigan, and vice versa.'
"I don't really think there is a lot of respect between these two programs," Simmons said.  
Simmons is from Ann Arbor and played high school football in the shadow of the Big House, so he understands the weight of this game.
This new era of the rivalry between Mel Tucker and Jim Harbaugh should get off to an exciting start on Saturday.
"This is what makes college football special, these types of rivalries," Mel Tucker said.
The game kicks off in Ann Arbor at noon on Fox.