A deeper look into Saturday's matchup between MSU and Rutgers
EAST LANSING- Michigan State will begin their 2020 season on Saturday after a nearly two-month delay. This will be the debut of  new head coach Mel Tucker, who took over in February after Mark Dantonio unexpectedly retired. Michigan will take on the Rutgers Scarlet Knights, who are also being led by a new coach, Greg Schiano. The Spartans are favorites in their debut  and are looking to make a statement in coach Tucker's first game in Spartan Stadium.
Rutgers
MSU and Mel Tucker have to be thankful for the schedule change that slid Rutgers to week 1. The Scarlet Knights are coming off a 2-10 campaign that featured yet another winless campaign in the Big Ten. Rutgers has lost 21 straight Big Ten games, dating back to 2017. 
Greg Schiano is responsible for the best era in the last 60 years of Rutgers football, and he is looking to revive the program once again. However, it will take some time for the program in Piscataway to show some tangible progress on the field. The players who are returning have been responsible for consecutive seasons with two wins or less and are ranked last in the Big Ten in terms of recruiting class rankings over the last four years. In short, they do not have the dudes to be a legitimate contender in the Big Ten this year or against Michigan State on Saturday. 
Just like Michigan State, Rutgers enters Saturday's game with serious question marks under center; the Scarlet Knights  could play multiple quarterbacks throughout the course of the game. There is not much talent in the backfield or on the offensive line to provide help to whoever Rutgers ends up playing at QB; however, the Scarlet Knights do have a strong stable of receivers, including Wisconsin transfer Aaron Cruickshank and last years receiving leader, Bo Melton, to throw to. 
The defense for Rutgers should be much better from last year and be the strength of the team. On the defensive line, they have three transfers that can contribute immediately, and return their top pass rusher from last year, Elorm Lumor, while returning all of their starting linebackers from 2019 as well, including 2019 All-Big Ten Honorable Mention selection Tyshon Fogg and Olakunle Fatukasi. 
Michigan State
Mel Tucker and the rest of Michigan State football team will need to answer a lot of questions when they take the field for the first time. Going into the game, Tucker and the rest of the coaching staff have kept everything related to the team close to the vest. 
Michigan State is far more talented than Rutgers and should be laser-focused to play well in Tucker's debut. Michigan State should be able to handle Rutgers easily, but the Scarlet Knights will not lie down without a fight, especially under Greg Schiano. 
Every Michigan State fan is waiting with bated breath to see who will be the starting quarterback for the Spartans on Saturday. They have plenty of options between Rocky Lombardi, Theo Day, and Payton Thorne and all three could play to see who responds best to game action. Tucker said that all three have a strong relationship with new offensive coordinator Jay Johnson and are acclimated with the new offense.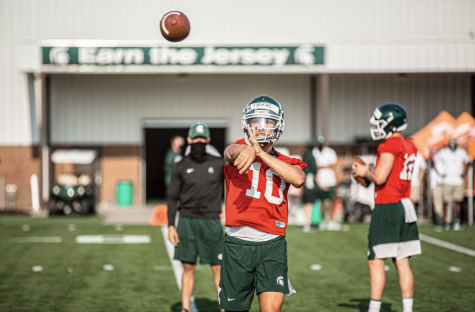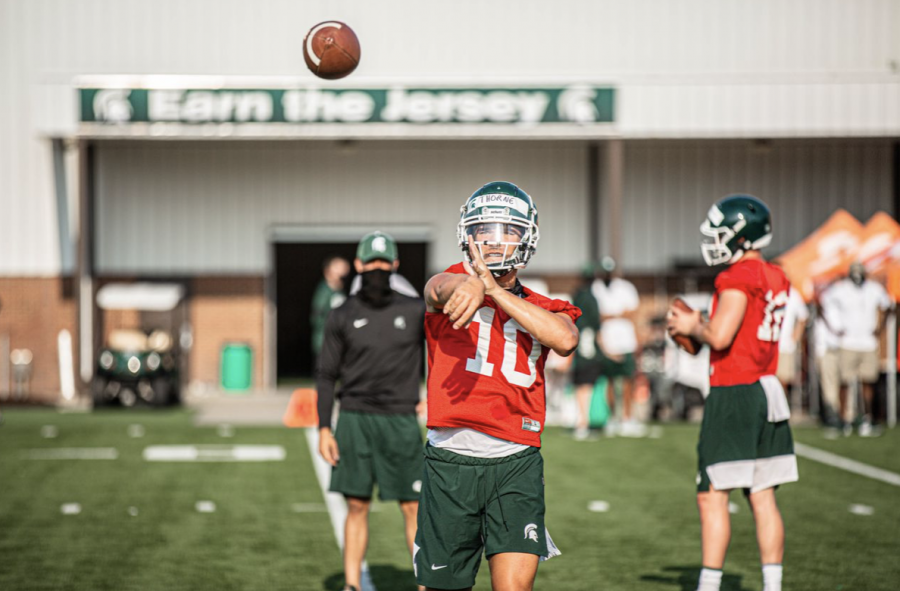 The Spartans also return starters all across the offensive line, as well as star running back Elijah Collins. Tucker said that he wants to play a hard-nosed brand of football, and it all starts with the veterans on the offensive line like Matt Allen, Kevin Jarvis and Luke Campbell. 
MSU also return talented receivers Tre Mosley, Jalen Nailor, Laress Nelson and Western Michigan transfer Jayden Reed. 
In short, there should be plenty of support for whoever starts under center. MSU should be able find success on offense against Rutgers, particularly through the passing game, where Rutgers is most vulnerable. Rutgers was susceptible to big plays last year, and someone like Collins or Nailor could break the game open for MSU.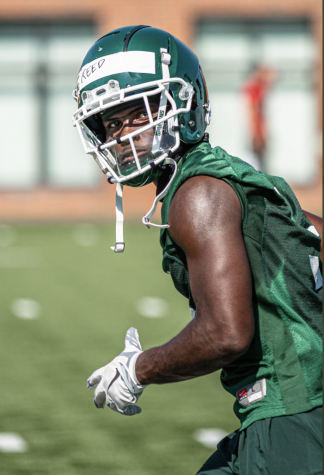 On defense, Xavier Henderson and Antjuan Simmons are the leaders for a group that returns a lot of contributors from last year, but not starters. They will have to replace All-Big Ten defensive lineman Kenny Willekes and Raequan Williams, as well as middle linebacker Joe Bachie. There are plenty of young contributors that first-year Scottie Hazelton is excited about, such as Kalon Gervin and Jacob Slade. 
Michigan State should be able to control the trenches against Rutgers' depleted offensive line, and get after the quarterback. I think Tucker and Hazelton will be aggressive all night, which will lead to a lot of blitzes and 1-on-1 battles on the perimeter. Gervin will be Michigan State's lockdown corner like Josiah Scott was in years past; he will be responsible for covering either Cruickshank or Melton on the outside. MSU's defense should have their way with the lousy Rutgers offense all day long.
Score Prediction
Michigan State: 27
Rutgers: 10
I think Michigan State will win with ease on Saturday. They are more talented across the board compared to Rutgers and are eager to have a strong first showing in Tucker's first game. I think there will be hiccups offensively for Michigan State, regardless of who is the starting quarterback, but the Spartans should be able to put a few touchdowns on the board and move the ball. Elijah Collins will break 100 rushing yards and get a strong start to his 2020 campaign ,and MSU will head into Ann Arbor next week with a 1-0 record in tow.