The Sci-Files – 10/04/2020 – Chris Gottschalk – The Apples Behind the Cider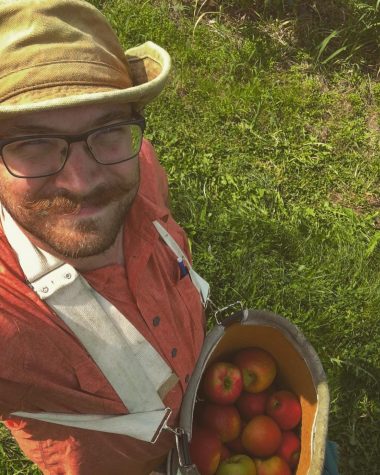 On this week's The Sci-Files, your hosts Chelsie and Danny interview Chris Gottschalk. Chris is in the final year of his Ph.D. candidacy in the joint Plant Breeding, Genetics, and Biotechnology and Horticulture program. His dissertation research is focused on deciphering the genetic mechanisms that cause biennial bearing in apple trees under the mentorship of Dr. Steve van Nocker, a developmental geneticist in the Horticulture Department. Biennial bearing is a phenomenon that is characterized as a cyclic pattern between high- and low-production seasons that affects some high-value apple cultivars, such as Honeycrisp. Chris also studies the diversity of floral initiation in apple cultivars and wild species, evaluates management practices and plant growth regulators used in manipulating floral initiation, and is breeding new apple cultivars that have red-flesh! Aside from his research on flowering, Chris is a co-principle investigator of the Great Lakes Cider Apple Collection. The collection is a large-scale apple variety trial – consisting of nearly 100 varieties – being used to identify which hard cider apple varieties are best suited for production in Michigan.
If you're interested in talking about your MSU research on the radio or nominating a student, please email Chelsie and Danny at [email protected]. You can ask questions about future episodes here. Check The Sci-Files out on Twitter, Facebook, Instagram, and YouTube!