The State – 9/16/20
Thirty large houses in East Lansing with known exposure to COVID-19 have been issued a mandatory quarantine for the next two weeks, according to a release from the Ingham County Health Department (ICHD) Monday.
The quarantined properties include 23 fraternity and sorority houses and seven large rental houses. Residents of these properties must remain in their residence except for needed medical care or necessities that cannot be delivered, the release states. Those who do not reside in the residence are prohibited from entering the premise unless they are providing an essential service for the immediate health and safety of the resident.
The East Lansing Department of Parks, Recreation and Arts plans to partially reopen the East Lansing Hannah Community Center beginning Sept. 21.
The preliminary plan follows three phases, citing Gov. Gretchen Whitmer's Executive Orders as guidelines.
Community members will be required to participate in a health screening and wear face coverings within the facility upon reopening, the statement said. However, face coverings will not be required when swimming or in locker room showers.
The statement said temperatures will be taken during the health screening. Additionally, patrons will be required to complete a health questionnaire.
With Big Ten college football still up in the air, Michigan football fans know one place where they can watch football for sure — the high school field.
Michigan will join most states across the country in deciding to play high school football this fall.
On Sept. 3 the Michigan High School Athletic Association received approval to reinstate their fall 2020 football season. Later on Sept. 9th, Gov. Gretchen Whitmer released an updated executive order on the rules and regulations regarding this restart.
About the Writer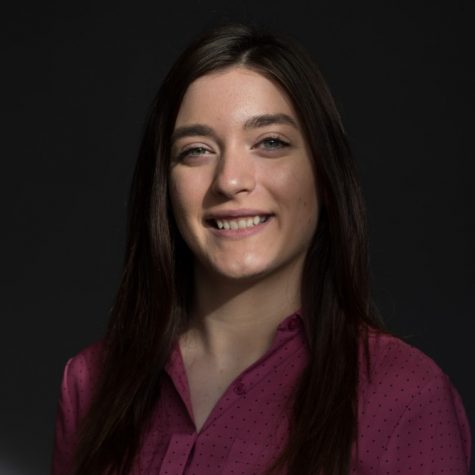 Haley Sinclair, News Editor
Haley is a senior Journalism major studying photojournalism with a concentration in information graphics as well as minor in sociology. As News Editor, Haley oversees content production and editing procedure in addition to filming and editing daily news segments for The State. Alongside the News Director, she helps Impact establish a consistent vision for local news coverage. In this newly created role, she hopes to energize Impact's multimedia storytelling with enterprise news stories surrounding...