The Sci-Files – 08/23/2020 – Anna Raschke – PFAS in the Watershed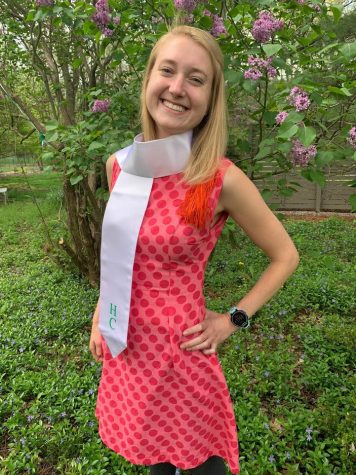 On this week's The Sci-Files, your hosts Chelsie and Danny interview Anna Raschke. Anna is a master's student in the MSU Biosystems and Agricultural Engineering department. Anna's lab is called 'Computational-Ecology', meaning they simulate ecology! She is specifically working on modeling the movement of polyfluoroalkyl substances (PFAS) through the Huron River Watershed. PFAS embodies over 4000 different compounds and some have been observed to have toxic effects. Unfortunately, PFAS have been around since the 1950s and are of great use due to their water and oil repelling properties, but have been shown to move through the environment and remain for a long time, which is why they are called "forever chemicals".
So far, the movement and accumulation of the chemicals are not well understood. Anna hopes to develop models to simulate the movement through soil, surface water, and groundwater to help implement effective remediation practices and prevent exposure not only in Michigan, but around the world.
If you're interested in talking about your MSU research on the radio or nominating a student, please email Chelsie and Danny at [email protected]. You can ask questions about future episodes here. Check The Sci-Files out on Twitter, Facebook, Instagram, and YouTube!